Trump Considering Space Force in DoD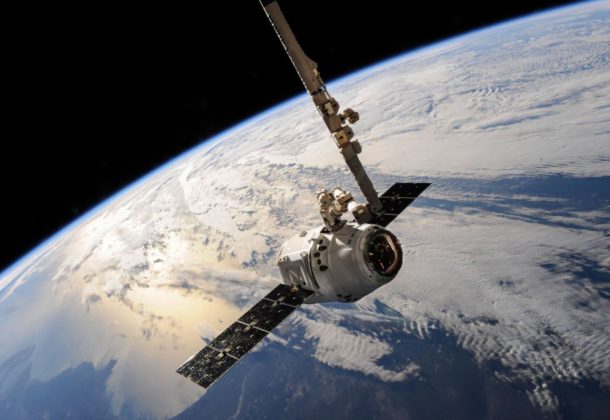 Morning Coffee is a robust blend of links to news around the internet concerning the Naval Air Station Patuxent River

economic community. The opinions expressed here do not reflect opinions of the Leader's owners or staff.
President Donald Trump suggests a sixth branch, a space force, is under consideration among defense officials, reports Military Times.
The Trump administration is getting pressure from both sides over DACA, a program providing work permits to undocumented immigrants brought to the US as children. Texas and six other states are suing the Trump administration over its failure to terminate DACA, reports The Washington Post, while defenders of the program challenging the decision in California, New York, and Washington, DC, have temporarily blocked the termination plan.
While high school grads line up for college, NPR reports high-paying trade jobs sit empty. Some 30 million jobs in the US paying an average of $55,000 per year don't require bachelor's degrees.
NASA to send robotic geologist to Mars to dig super deep, reports phys.org. The $1 billion US-European Mars InSight spacecraft, set to launch this weekend, will also take the planet's pulse by making the first measurements of "marsquakes." And to check its reflexes, scientists will track the wobbly rotation of Mars on its axis to better understand the size and makeup of its core.
Boeing's KC-46 tanker program certificate flight tests included centerline drogue system testing at Pax River, reports Aerospace Manufacturing and Design.
United Airlines bans dozens of dog and cat breeds from cargo hold under new pet travel policy, reports the LA Times, in response to the controversial death of a dog on a United flight in March.
Number of people getting diseases from mosquito, tick, and flea bites has tripled in the US, reports The New York Times. The Center for Disease Control emphasizes the increasing importance, especially  for children, to protected from outdoor pests with bug repellent.
Contracts:
Northrop Grumman Systems Corp., Military Aircraft Systems, Melbourne, Florida, is being awarded an $11,376,695 firm-fixed-price delivery order (N0001918F2334) against a previously issued basic ordering agreement (N00019-15-G-0026). This order provides for the procurement of four aerial refueling retrofit kits and related support equipment in support of the E-2D Advanced Hawkeye aircraft. Work will be performed St. Augustine, Florida (34.7 percent); Ronkonkoma, New York (28.86 percent); Melbourne, Florida (5.50 percent); Dorset, England (3.11 percent); Irvine, California (2.99 percent); Columbia, Maryland (1.93 percent); North Hollywood, California (1.48 percent); East Aurora, New York (1.19 percent); and various locations with the continental US (20.24 percent), and is expected to be completed in April 2019. Fiscal 2018 aircraft procurement (Navy) funds in the amount of $11,376,695 will be obligated at time of award, none of which will expire at the end of the current fiscal year. The Naval Air Systems Command, Patuxent River, Maryland, is the contracting activity.
Farrell Lines Incorporated, Norfolk, Va., has been awarded an option modification (P00012) exercising Option Period 2 on an indefinite-delivery/indefinite-quantity, firm-fixed-price contract with economic price adjustment of contract HTC711-15-D-R044. The contract provides for international commercial multimodal transportation services. Work will be performed world-wide. The exercised period of performance is May 1, 2018 to April 30, 2019. Transportation working capital funds in the amount of $60,780,000 were obligated at award. US Transportation Command, Directorate of Acquisition, Scott Air Force Base, Illinois, is the contracting activity. (Awarded May 1, 2018)