TPP Recruits Science Fair Sponsors & Volunteers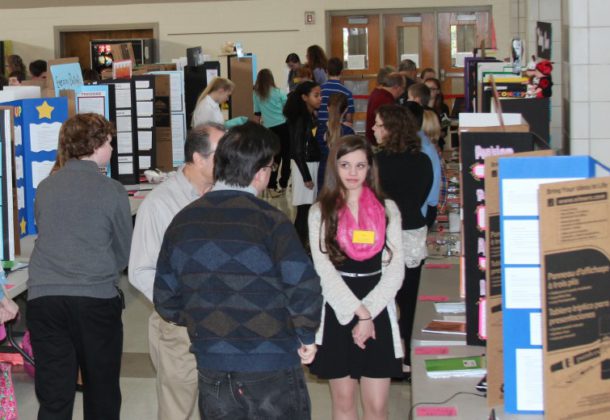 Sponsors are needed to support the St. Mary's County Science and Engineering Fair, coming up Jan. 20 and 21 at Great Mills High School. The Patuxent Partnership, a leader in Southern Maryland STEM development and strategies, works to connect business sponsors with the academic underpinnings of budding scientists.The fair is completely funded by donations from local businesses and organizations.
"This annual science fair is a magnet for smarts and ambition, and we admire and applaud the achievements that will be showcased there," said Bonnie Green, head of The Patuxent Partnership.
TPP works to link its members and all regional organizations and businesses with opportunities to sponsor awards and scholarships, take advantage of advertising opportunities, or volunteer as science fair board members, judges, or project mentors. If you or your organization is interested in joining the effort, the deadline to be included in the science fair program is  Jan. 6, 2017. Details and the form can be found at this Patuxent Partnership link.
The money raised from local groups provides awards, plaques, and certificates, plus it covers costs for students to participate in regional- and national-level science fairs.
There are several ways to help out. Organizations and businesses can sponsor awards and scholarships, take advantage of the advertising opportunities, or individuals can volunteer as board members, judges, or project mentors.
The science fair pathway is structured to prepare and support students to stand by their work and be able to interpret it for judges and visitors. The school science fairs are modeled like the county fair, so there are times when judges are by themselves looking at and judging projects, and then there is a time when students have to be with their projects so community members and judges can ask them questions.
Judges come from The Patuxent Partnership membership, area colleges, from NAS Patuxent River, and from the business community.
"The science fair board works with The Patuxent Partnership to help promote the science fair in both the civilian and military communities in St. Mary's County," Jason Hayes, SMCPS supervisor of instruction for science and STEM said. "They help procure volunteers to assist in different capacities on the day of the fair.  The science fair board is always very appreciative of the support given by The Patuxent Partnership."
About The Patuxent Partnership
The Patuxent Partnership works with government, industry, and academia on initiatives in science and technology, hosts programs of interest to NAVAIR and the broader DoD community, and supports workforce development including education initiatives and professional development. Call 301-866-1739.
To learn more about The Patuxent Partnership and its programs, visit its Leader member page.