The Tides is Breaking out Their Spring Menu!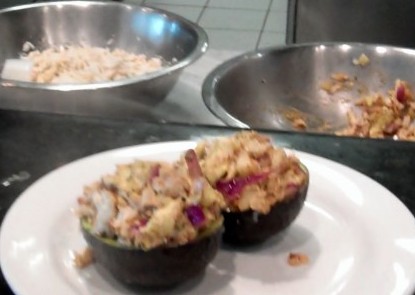 Posted for
Wildewood Group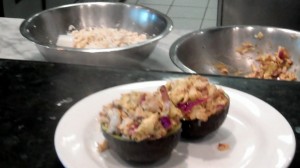 Pax II
Head Chef and General Manager Bobby Metcalfe is revamping the menu for spring, and nothing but the best, freshest local ingredients are making it into his creative creations!
The menu is not finalized yet, but you can count on seeing lots of locally bought produce, seafood and meats this spring. For regulars at The Tides, this spring brings in some new dishes to try, and for anyone who hasn't been there there are some must try dishes.
Below you can see what goes into the preparation of one of their newest menu items, the Baja Crab dish. Made with fresh, local crab meat, cucumber, red onion with avocado and spices, this dish can be served multiple ways. For the warmer months coming up the dish is served in a crisp, cool and refreshing avocado bowl.
For more dishes, menu changes and events, check out The Tides on Facebook.
[youtube=https://www.youtube.com/watch?v=GfRwbJoqmhc]