The Year Ahead for Military UAVs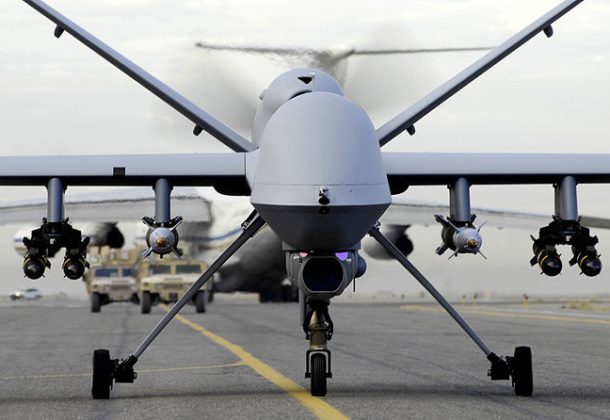 Morning Coffee is a robust blend of links to news around the Internet concerning the Naval Air Station Patuxent River

economic community. The opinions expressed here do not reflect opinions of the Leader's owners or staff.
The US and the West are not alone when it comes to fielding advanced unmanned aerial vehicles. Shephard Media predicts  western militaries will invest more in 2017 in complex UAVs while smaller countries seek to a basic level of drone capability.
The next order of business for the Senate and House armed services committees: Explain why it's so important for defense spending to increase. Washington Examiner reports that it is up to the committees' members to begin making the case for President-elect Donald Trump that the Budget Control Act has been bad for defense.
Military advocates are hopeful that, with the new president, troops' pay and benefits will improve in the years to come, Military Times reports.
Potential Trump Cabinet members are preparing for Senate confirmation hearings set to begin this week, Politico reports.
Retired Marine Corps Gen. James Mattis' confirmation hearing is expected to begin later this week. His nomination conflicts with the National Security Act of 1947, which mandates seven years separation between military service and assuming the top civilian job in the Department of Defense, Military Times reports. As a general, The Washington Post reports, Mattis urged action against Iran. "As a defense secretary, he may be a voice of caution."
The Washington Post reports that finding the right person to run the Department of Veterans Affair remains one of the biggest challenges for the president-elect.
A Chinese newspaper report warned of "revenge" if Trump fails to abide by that country's one-China policy, The Daily Beast reports.
A US Navy destroyer fired warning shots at four Iranian fast-attack vessels after they closed in at a high rate of speed Sunday near the Strait of Hormuz, Reuters reports.
Two years after a gunman killed 12 people at the Washington Navy Yard, Navy Times reports, an audit of security measures at the facility found security lapses and concluded that the Navy had skimped on safety measures to save money.
Second Line of Defense reports that Italian-built F-35 fighter jets are now at Amendola Airbase in Italy. The website says that 2016 was a noteworthy year for Italy in its F-35 program and for a significant effort driving the F-35 forward as a global enterprise.
Work on a new fleet of nuclear-armed submarines, the Navy's top priority, has received approval from the Pentagon, Stars & Stripes reports.
Contracts:
AAI Corp., Hunt Valley, Maryland, was awarded an indefinite-delivery/indefinite-quantity contract for a maximum of $475,000,000 for mid-endurance unmanned aircraft systems intelligence, surveillance, and reconnaissance services at multiple locations worldwide. Fiscal 2017 operations and maintenance funds in the amount of $150,000 are being obligated at time of award. This contract was a competitive acquisition and eight responsive proposals were received. The contract includes a 54-month period of performance, with four 12-month ordering periods followed by one six-month ordering period. Estimated completion date is July 2022. The contract minimum amount is $150,000 and the contract maximum ceiling amount is $475,000,000 over the life of the contract. This contract and resulting delivery orders shall be funded with operations and maintenance appropriations and is not a multiyear contract. U.S. Special Operations Command, Tampa, Florida, is the contracting activity (H92222-17-D-0002).
Science Applications International Corp., McLean, Virginia, was awarded a $7,475,308 modification (P003692) to contract W31P4Q-05-A-0031 to replicate the pilot-vehicle interface between the UH-60M Black Hawk aircrew trainer, and the utility helicopter. Work will be performed at Redstone Arsenal, Alabama, with an estimated completion date of Dec. 31, 2017.  Fiscal 2015 other procurement (Army) funds in the amount of $7,475,308 were obligated at the time of the award. Army Contracting Command, Redstone Arsenal, Alabama, is the contracting activity.