'The Banquet Years' Opens at AMG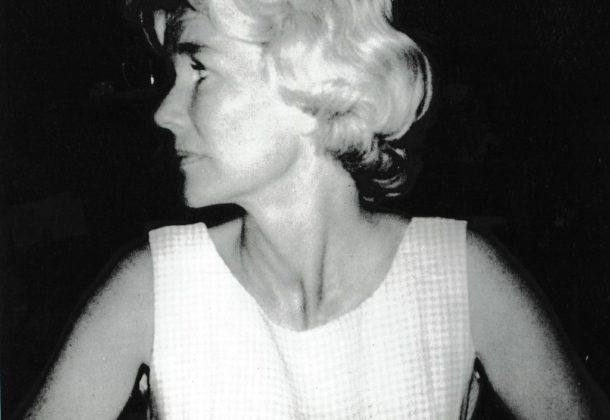 Perhaps this story should begin: Once upon a time a cultural renaissance cloaked St. Mary's County. It was a brief period of time between 1976 and 1985 (or there about), which seems both quite a long time ago and just the other day. So muses Katie Watts, Kay Daugherty's daughter, in searching to explain all that has gone into the naming of the mezzanine gallery at Annmarie Garden in honor of her mother.
While "cultural renaissance" may suggest hyperbole or nostalgia, those who were there would say neither. Chief among those who were there were Kay Daugherty and Charlie Hewitt.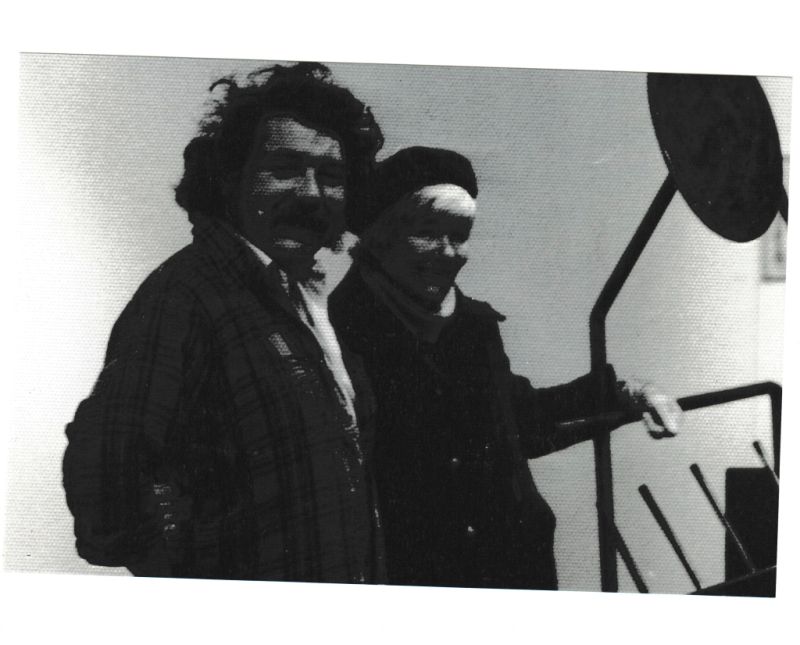 Charlie recalls those years as "The Banquet Years" as they were rich and bountiful. However, to Charlie, the term has double meaning as it also includes his longtime connection with Kay, a relationship that spanned from the time they met when he was in high school until Kay's passing.
To give a window into that time, one could draw a parallel between St. Mary's cultural community and that of the avant garde group of artists and writers in Paris during the early 1900s. Both groups were drawn together by their love and appreciation of the arts. Gertrude Stein had her Paris Salon where young artists (like Picasso and Matisse) and writers (like Hemingway and Fitzgerald) would meet to talk about their work and learn from each other; Kay had her kitchen where young artists and others would meet to talk about art as well as brainstorm on how to share their interests with the community and intertwine culture, history, and fun.
It was in Kay's kitchen that a small group from the community (Charlie Hewitt, Gerry D'Wynter, Walt Sawyer, and Kay) wrote up a grant proposal to obtain funds for the arts. They met with success in getting the grant which was the key in opening the gateway to their vision. More members of the community jumped in as well, as did the many talented local artists at that time.
From there the St. Mary's Creative Arts Forum was formed which offered a venue from which the local artists could show their work.  Then through a connection made with the St. Mary's City Commission, the "Living History" program was developed in St. Mary's City.  Through Charlie's connections in New York City and in particular, Fordham University, he was able to bring actors and actresses from NYC to St. Mary's City to take part in "Living History." (Denzel Washington being one of those talented actors.)
This led to the St. Mary's Summer Festival which produced many theater productions in the State House as well as on the banks of the St. Mary's River, often incorporating the Dove in the productions. Additionally,  through the efforts of the Arts Forum, St. Mary's College, and Charlie's connections, the Baltimore Symphony Orchestra came down to St. Mary's College twice and performed in the gymnasium.
Then in 1984, to commemorate the 350th anniversary of the founding of St. Mary's City, "Lord Baltimore's World" was created. This was like "Living History" on steroids. It encompassed 18 acres and employed 250 actors and was a recreation of 17th-century England and St. Mary's City. (Think Renaissance Festival as it had that kind of flavor with fun for everyone.) It was big, bold, and spectacular. As it turns out, it was also the Supernova for the St. Mary's Creative Arts Forum. Much of the funding for the arts was slashed during the 1980s which sadly brought a close to those Banquet Years.
Although those bountiful days had come to a close, it certainly did not stop the prolific amount of wonderful art being created by the local artists in Southern Maryland. Kay Daugherty was also still in the forefront as she continued to promote and encourage local artists by not only purchasing many pieces herself, but also through her efforts to keep venues available for them by supporting local galleries.
It is because Kay Daugherty so loved art and the artists of Southern Maryland and gave so much of herself to see that they got the recognition she felt they deserved, that the mezzanine gallery is being named in her honor.
The walls of her home were covered with paintings, sculptures, weavings, collages, and ceramics all created by local artists.
"But probably 80 percent of the artwork in my parent's home was Charlie's," Katie Watts recalls. "It chronicled his life as an artist from high school until she passed in 2006." Therefore, it was without question that Charlie Hewitt would be the opening show at the newly named Kay Daugherty Gallery.
In Annmarie fashion, the gallery will spotlight local artists, some of whom were part of the Banquet Years, but mostly those of the newer generation who are seeking a space to show their work and become recognized. Katie says she feels it would make her mother happy to know that she will forever be promoting local artists by providing them with a launching pad and a beautiful spot where their art can be appreciated and purchased by those who will continue her legacy.
"The Banquet Years" is sure to be a special show with Charlie Hewitt's most recent works. It will run from Aug. 12 until Sept. 25, 2016, at beautiful Annmarie Garden at 13480 Dowell Road in Solomons. The opening will be 6 to 9 pm Friday, Aug. 12.
For more information on Annmarie Sculpture Garden & Art Center and directions, visit their website.