A Taste of Lexington Park?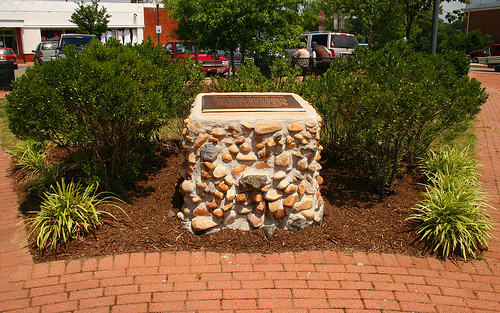 Near the end of the Lexington Park Business and Community Association meeting Wednesday night, Yaling Pan, owner of the Mixing Bowl restaurant, proposed a daring idea.
Pan said she has been at her current Lexington Park location for a decade and has never had any trouble with crime. She proposed that Park restaurant owners hold a smaller version of the Taste of St. Mary's, a popular annual event, at Freedom Park, near the Three Notch Theatre in the evening, to show county residents that the Park is perfectly safe at night.
"We want to show people: come on down to this part of town," Pan said.
The Association agreed that such an event would be a good showcase for the variety of ethnic restaurants that have sprung up in the Park in recent decades.
County Creates a Tourism Social Network
Rebecca Lira, St. Mary's County's tourism coordinator, took an opportunity Wednesday to show off the thoroughly modernized web site for county's tourism office. The site allows business owners to create profiles of their hotels, restaurants and leisure businesses on the site and have them grouped under similar themes.
"You can add listings; you can add photos; you can add deals," Lira explained. "People love to look through pictures, and you can upload lots of pictures."
Share Your Thoughts on the Parade
The Lexington Park Library is conducting an online survey to gather feedback and suggestions for next year's Pride in the Park parade. The survey can be found at Zoomerang.com and asks participants' opinions on promotion, satisfaction, traffic control, parking and suggestions.
Comfort Inn Is Open for Business
A grand opening may not be coming until September, but Comfort Inn announced at Wednesday's meeting that they are officially opened for business. According to its manager, the hotel is currently filling up to 60 percent of its 55 rooms.