Surface Navy Taking Tips from Naval Aviation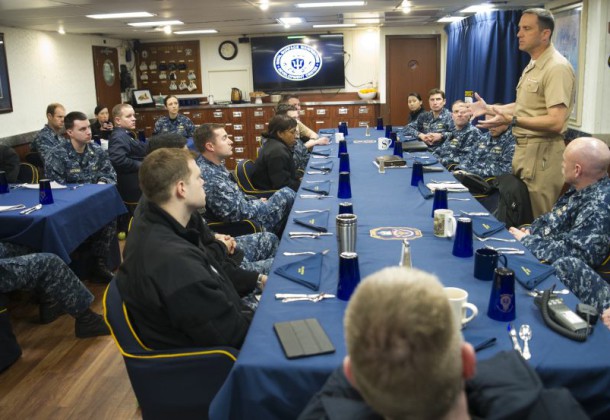 Morning Coffee is a robust blend of links to news around the internet concerning the Naval Air Station Patuxent River economic community. The opinions expressed here do not necessarily reflect those of the Leader's owners or staff.

The Naval Surface and Mine Warfighting Development Center is beefing up its force, including taking a page out of Naval Aviation's strategy and developing elite surface warfare officers, reports USNI News.
Elon Musk's space company, SpaceX, seeks federal approval to test a project designed to deliver
Internet service from space
, reports the Washington Post.
Japan's planned aircraft and systems buys from the US could network the Japanese Self Defense Force and the US Navy, reports USNI news.
Moscow grounds the Tu-95 Bear bomber  after an incident at a Ukraine airfield, suspected to be the result of an engine fire, led to one fatality,  reports The Aviationist.
It's the domino effect: the JSF is late, the Navy's and Marines' F/A-18 Hornets are flying longer, the extent of the corrosion on the aircraft  "caught us by surprise," said Rear Adm. Michael Manazir, the service's director of air warfare, according to DoD Buzz.
House Minority Leader Nancy Pelosi (D-CA) calls on her party to vote down the GOP spending bill that caps all federal budgets but allows the war fund to offset those caps in the Pentagon budget. The Hill also reports,  Sen. Patty Murray (D-WA) responding to the Republican budget saying, work with us now or face another government shutdown.
Sydney Freedman in Breaking Defense gives pause to the idea of small drones. "Think flying IEDs," he writes.