Student UAV Competition Coming to Webster Field Next Week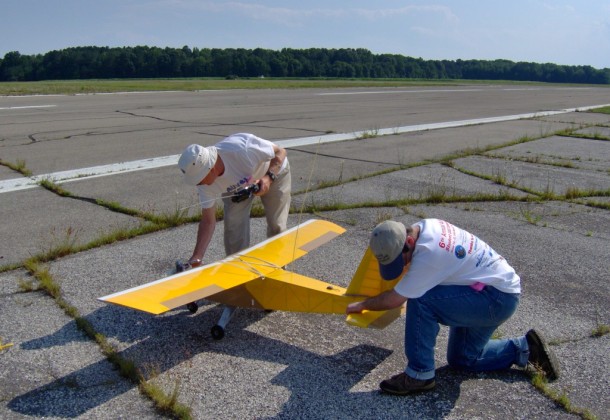 The Association of Unmanned Vehicle Systems International (AUVSI) is scheduled to hold its 9th Annual Student Unmanned Air Systems (SUAS) Competition next week at Webster Outlying Field in St. Inigoes, showcasing what the next generation of unmanned systems engineers are building today.
The SUAS Competition is aimed at stimulating and fostering interest in unmanned air systems, technologies and careers and is focused on engaging students in a challenging mission. It requires the design, integration and demonstration of a system capable of conducting air operations, including autonomous flight, navigation of a specified course and use of onboard payload sensors. Additionally, students are required to submit technical journal papers and make oral presentations.
The competition will be held from Wednesday, June 15 until Sunday, June 19.
In order to attract more students to the field of robotics and with the belief that "hands-on" activities provide a much-needed opportunity to enhance traditional classroom teaching, the AUVSI Foundation directly sponsors 5 annual Robotic Competitions and supports other annual Competitions around the world.
These Competitions have captured the imagination of students, industry, the media and the public around the world as they have been featured on television, radio and news and special-interest publications around the world.
Although these Competitions vary in the challenges and settings in which they take place – air, land, sea and sub-sea – they have several key elements in common. The AUVSI Foundation's student competitions attract the best and the brightest students from around the world (including those at Great Mills High School), and they serve as perhaps the best recruiting sites imaginable for any organization involved in the robotics field.