STS Invites You to Stuff the Bus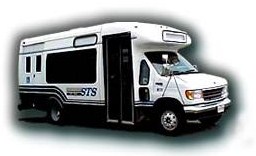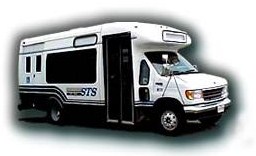 As part of National Transportation Week, citizens are invited to fill a St. Mary's County Transit System (STS) bus with non-perishable foods.  Donations are critically needed to replenish local food banks. Due to the current economic crisis, organizers of local pantries continue to report higher than normal requests for food from individuals as well as families with young children. St. Mary's Caring, Inc. reports serving close to 14,000 meals last year and similar statistics can be found at other soup kitchens and pantries who typically serve over 100 individuals per day during operating hours.
Buses will be stationed throughout the county on Saturday, May 19 to accept donations. The buses will be located at the Food Lion in Charlotte Hall, Giant in California and McKay's in Wildewood. Donations will be accepted from 10:00 a.m. to 3:00 p.m.
Items most needed include Canned Goods (Vegetables, Meats, Fish, Fruits & Soups);
Cookies & Crackers; Coffee, Tea & Bottled Water; Pasta, Sauces & Dried Beans; Manual Can Openers; and Infant Care Items (i.e. diapers, wipes and baby food.)
Donated foodstuffs will be delivered to food pantries across St. Mary's County. For more information about the Stuff the Bus food drive, call 301-863-8400, extension 1120 or log on to the Department of Public Works and Transportation's web page at www.stmarysmd.com/dpw.
Source: St. Mary's County Public Information Office