Step Up to Help Veterans 'Stand Down' Event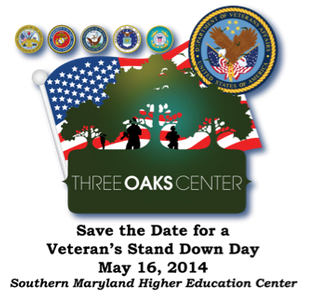 Posted for Three Oaks Center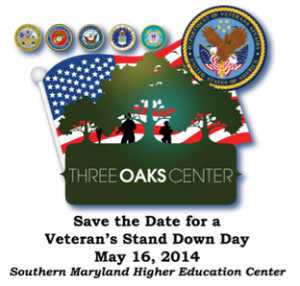 Community Leader
On May 16, Three Oaks Center will be holding a Stand Down event where veterans and their families can receive dental, medical, employment, housing, or legal services and more.
In order to provide the types and level of services Three Oaks believes our community of veterans deserves, your help is needed.
For the last two years, Three Oaks Center has been receiving increased support from Veterans Affairs and the Department of Labor to help with veterans support services. The funding from these organizations coupled with existing resources and dedicated staff allowed Three Oaks Center to help 104 families last year.
However, despite increased support from these organizations, Three Oaks Center is still in need of more help in order to provide the support services that are so in need. Three Oaks Center staff envisions a vital community where nobody is denied access to services, homes and the community support necessary for families to be successful, self-sufficient and enjoy an improved quality of life.
Three Oaks Center is seeking corporate sponsorship, volunteers, and donations for the Stand Down event. Corporate sponsors are needed for donations, to serve as donation drop-off locations, and more. Additionally, Three Oaks Center asks that you help spread the word about this event to employees, friends and community members.
If you would like to become a corporate sponsor, donate or volunteer, contact [email protected]. If you know a family in need call the Three Oaks Center at (301) 863-9535, or RSVP by filling out the form available on their Veterans website.