Stay Safe, Smart, and Secure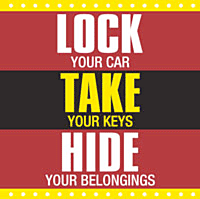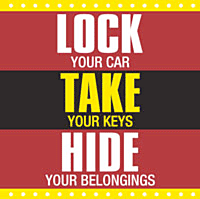 St. Mary's County is experiencing an increase in burglaries to vehicles, according to local law enforcement.
Thieves are stealing from multiple vehicles in the same neighborhood, and targeting unlocked cars and those with keys in them. Please don't leave items in your car in plain view. Also, keep track of your garage door openers and keep them with you if possible – this is an easy way for thieves to get into your home.
The Calvert County Sheriff's Office also is currently investigating a scam where citizens are being called by a person posing as a Calvert County deputy. The person is stating that the citizen has outstanding traffic fines. The person is directing the citizen to acquire a money order for the fine amount. The money is then to be wired to the person to satisfy the fines to prevent a warrant from being issued.
Sheriff's Office personnel do not collect traffic fines and would not request any payment by telephone. If you receive a call like this, please report it to the Sheriff's Office at 410-535-2800 or 301-855-1194.
For more alerts like this, as well as traffic reports, sign up at Nixle. Nixle, a national corporation founded in 2007, provides information from local emergency response services, governmental entities and traffic information.