St. Mary's Airport Celebrates Progress Oct. 15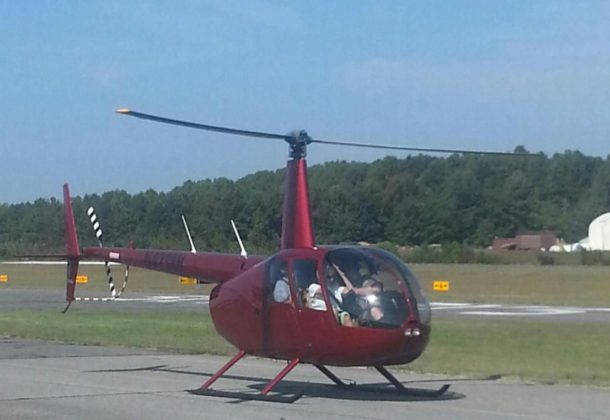 A renaissance occurring at St. Mary's County Regional Airport in California, MD, will be on display Oct. 15, 2016, at a 10 am ribbon-cutting ceremony and general celebration of aviation. The event is open to all interested in aviation.
The unveiling of development efforts at the St. Mary's airport became apparent earlier this year with the opening of the facility built by S. Hunt Aero to serve as headquarters for the University of Maryland UAS Test Site at the airport.
Several aircraft will be on display, including the Sea Harrier and L39 Albatross owned by Nalls Aviation, and free drawings will be held for:
A 30-minute helicopter ride in a Robinson R-44

An introductory one-hour flight in a Cessna 182

A 30-minute flight in a Stearman bi-plane

A 30-minute glider flight
Prior to the opening of the UAS test site headquarters in early 2016, S. Hunt Aero, working with scores of local contractors, completed new hangars for the St. Mary's airport and corollary property improvements.
Already begun is reconfiguration of taxiways to improve the functionality of the airport campus and increase maneuverability for pilots at St. Mary's. New hangars have been completed and more are planned. Twenty-five additional aircraft are now based at St. Mary's County Regional Airport.
With the additional growth in the number of aircraft the St. Mary's airport is experiencing, the local maintenance shop, Chesapeake Aviation, has doubled in size.
Saturday's commemoration will include the formal opening of the taxiway between hangar buildings N and P.
Ken Reed, managing partner of S. Hunt Aero, seeks to take the opportunity to thank the many contractors, consultants, and local businesses that played a part in making this facility expansion a reality.
"This taxiway provides a straight aircraft access route into the newly completed hangar area and the future technology incubator," Mr. Reed said.
He also will be announcing the future opening of the new Flight Training School and CATS Testing Center.
In addition, Patuxent Aero Solutions will officially open its expanded 12,000-square-foot facility which will provide engineering and fabrication services from the growing St. Mary's County Regional Airport campus.
And in celebration of the event, Airtec has agreed to provide special aviation fuel pricing until 5 pm to commemorate the day: 100LL, $3.50/gallons, 100 gallon maximum; until 5 pm Oct. 15, 2016. 
Airtec Inc. is an aviation and technology integration company that specializes in maritime radar surveillance, range safety, and airborne telemetry.
Light refreshments will be served, and no long speeches will be given.
For more information, call Ken Reed at 301-904-9928.
 St. Mary's County Regional Airport is at 44174 Airport Road, California, MD 20619.