The Spicy Side of the Oyster Festival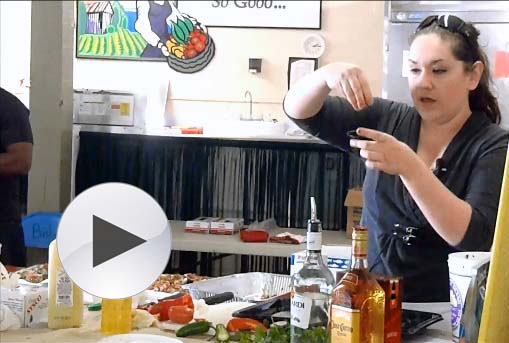 There was this thing at the Leonardtown Fairgrounds over the weekend. You may have heard of it. Apparently, watermen (and women) from all over the United States gathered to settle the argument over who is the fastest oyster shucker. It was quite a spectacle.
But while the shuckers were testing their metal against their shelled adversaries in the (usually rare) sunshine of the St. Mary's County Oyster Festival Sunday, local chefs were inside the main fairgrounds building showing us all out to make something edible out of all the casualties.
Here, Coco Cantina of Lexington Park, Maryland demonstrates a simple TexMex oyster shooter made with pico de gallo, a bit of ketchup and, of course, tequila.
[youtube=http://www.youtube.com/watch?v=d4dOpE0w6gY]