SMECO Discounts One Million Energy-Saving Lightbulbs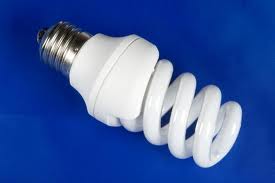 Posted by SMECO
Leading Edge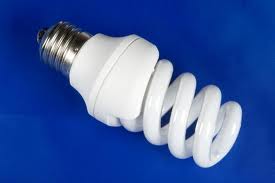 Southern Maryland Electric Cooperative (SMECO) announced that its lighting program has reached a milestone of providing discounts for more than one million high-efficiency compact fluorescent lights (CFLs). Through the program, customer-members who purchase qualifying Energy Star lighting receive in-store discounts of up to $2.25 per bulb at participating retailers in Southern Maryland.
"This is truly a monumental energy efficiency and environmental milestone for both SMECO and our community," said Jeff Shaw, environmental programs and energy conservation manager for SMECO. "With our customer-members now using a million CFLs, we have achieved approximately 40,000 megawatt-hours in energy savings for Southern Maryland. That's the equivalent of taking more than 5,400 cars off the road in terms of reduced carbon dioxide emissions."
CFL bulbs that are certified by Energy Star use 75 percent less energy and last up to 10 times longer than older incandescent bulbs. And because they require less energy to produce the same amount of light, they help to protect the environment by reducing greenhouse gas emissions.  SMECO customers may also receive a $10 in-store discount for qualifying light-emitting diode (LED) light bulbs.
The co-op has been providing the discounts since November 2009 to encourage customer-members to use more efficient lighting to cut energy use in their homes. The discount program is part of the electric cooperative's EmPOWER Maryland initiative, which has a goal of reducing energy consumption in the state by 15 percent by 2015.
SMECO's appliance recycling program is also on track to reach a major milestone by the end of September as the co-op draws closer to recycling its 5,000th appliance. Through this program, customer-members receive a $50 reward when they have SMECO remove and recycle their old, inefficient working refrigerators or freezers. Customers may also receive $25 for room air conditioners that they have replaced with more efficient Energy Star models.
"Old appliances use up to four times more electricity than new Energy Star-certified models so this is a huge benefit to the environment, representing an annual energy savings of at least $1 million," says Shaw. "Both the lighting and appliance recycling milestones are great testaments to our dedication to helping our customers save energy and save money."
More information on these SMECO programs and discounts may be obtained at SMECO.coop/save.