Sign Up; Run to End Suicide May 22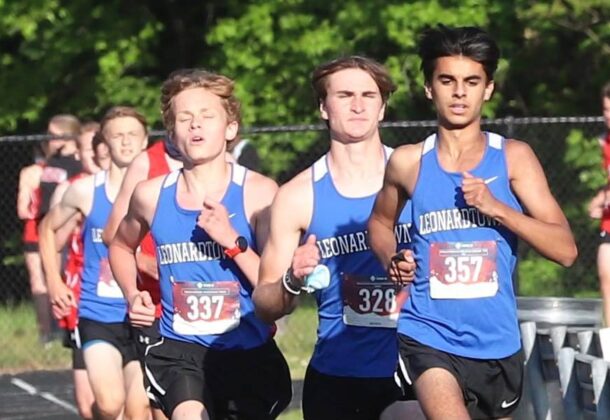 Join the race along with PRMI in the Run4Andy, a 5K race scheduled for Sunday, May 22, 2022, at Leonardtown High School in Leonardtown, MD.
The race is being held
in memory of Leonardtown High School senior Andy Sukhram and to promote suicide prevention awareness.
The California, MD, office of Primary Residential Mortgage Inc., is the Presenting Sponsor of the 5K cross-country race, at the high school at 23955 Point Lookout Road.
This will be a cross-country course. No pets or strollers will be allowed.
Registration is open now. Registration is $30 plus a $2.74 sign-up fee, which increases to $40 after 6 pm ET, May 20, 2022.
The registration fee includes a cotton T-shirt. A Sport-Tek shirt is available for an additional $5. Only cotton shirts may be selected after April 30, and shirt size is not guaranteed.
Day of the event: May 22, 2022
Start time: 9 am EDT
Donate here to help support Run4Andy.
"Love where you lend" is both a guiding principle at PRMI as well as an apt description of the team of lenders at PRMI, California, MD, says the office's manager, Barry Friedman. The California, MD, PRMI team includes Chuck Dohrman, Grace Ann Dohrman, Mike Lorenzini, Megan Schaefer, and Robbie Loker, who, like Mr. Friedman, live in Southern Maryland. Some have spent their entire lives here. All have made their careers here. And as individuals and as a team are active and far-reaching community supporters.
"This race with its goal of awareness is a natural for us," Mr. Friedman said. "It is a tremendous honor to present this stellar event in memory of Andy and on behalf of all who love him. And toward advancing suicide prevention awareness through our community, our neighborhoods, and our homes.
"I encourage other businesses, individuals, runners, everyone to help. This is something, if we work together, we can help fix."
Primary Residential Mortgage Inc. is at 23131 Three Notch Road, Suite 201, California, MD  20619; 301-737-0001.
To learn more about Primary Residential Mortgage in California, MD, visit their Leader Member Page.