Service Academies, ROTC Showcase April 29
Congressman Steny H. Hoyer will hold the annual US Service Academies and ROTC Showcase on April 29 at St. Charles High School in Waldorf.
This in-person event will be held from 5:30 to 7:30 pm. The high school is at 5305 Piney Church Road.
Call 301-843-1577.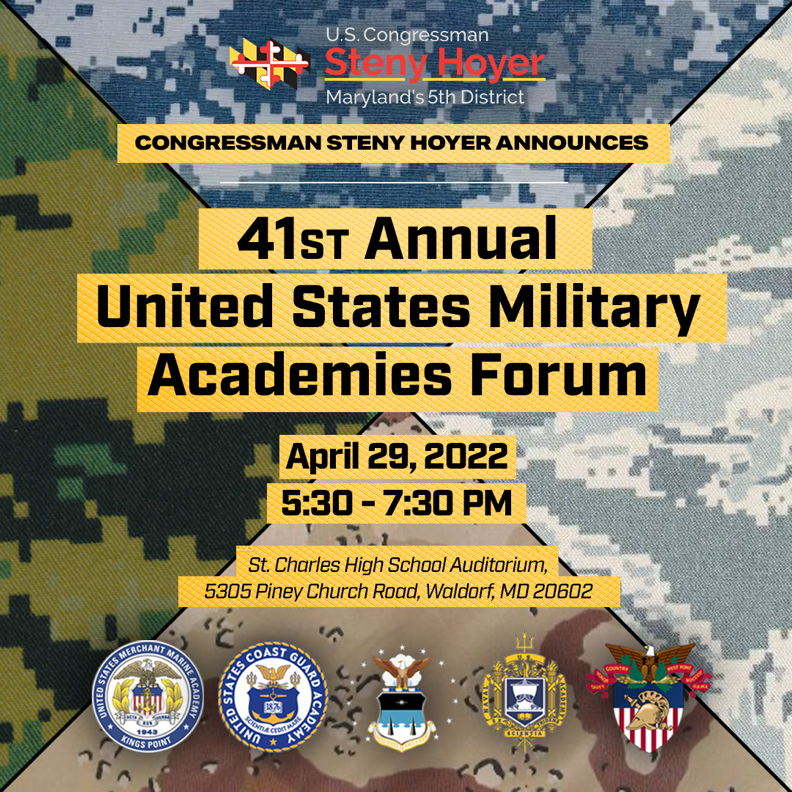 Follow Congressman Hoyer on Facebook, Twitter, and Instagram.
For more information about House Majority Leader Steny H. Hoyer, visit his Leader member page.