Sequestration a Waiting Game for Contractors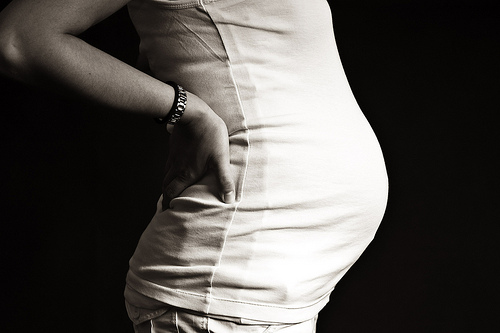 Morning Coffee is a robust blend of links to news around the internet concerning the Naval Air Station Patuxent River economic community. The opinions expressed here do not necessarily reflect those o

f the Leader's owners or staff.
Federal News Radio calls the current acquisition delays a sequestration waiting game for contractors not unlike the last month of pregnancy.
Meanwhile the Senate Appropriations Defense subcommittee ignores sequestration and boosts spending in its mark-up of DoD's FY14 budget, reports Defense Daily.
The Pentagon is ready to order its next two batches of F-35s from Lockheed Martin;  60 for the U.S. military, and 11 for Australia, Italy, Turkey and Britain, says Reuters. Breaking Defense reports that the price will come down eight percent.
Despite strong overall 2Q profits, even some large defense contractors are facing declines in their IT services sectors, many of these sectors report this week, says The Washington Post. Not everyone is cutting IT, the Secret Service is soliciting for software to monitor social media, reports Next Gov, the full description available only to vendors who request.
Now sequestration is further slowing down the patent office, reports Bloomberg Businessweek, even though it is fully funded by user fees. Particularly upset are large patent holders such as 3M and Google who agreed to higher fees to address the preexisting backlog.
FBI launches portal for secure cyber sharing, reports FCW.
Prosthesis that can feel are moving closer to reality, reports Military.com. US and NATO practice collaborative robot maneuvers, reports Defence Talk.
Pfc. Bradley Manning found not guilty of aiding the enemy but guilty on most of the other 20 counts, including espionage, and could receive up to a 136-year prison term, reports CNN Security Clearance.
Senate panel moves forward on reappointment of the chair of the Joint Chiefs and other command appointments, reports The Hill.
Pentagon report doesn't see a clear 2014 exit from Afghanistan, reports Defense News. Contractors with the State Department can expect tighter scrutiny if the Inspector General nominated for the department is confirmed, reports Defcon Hill.
DynCorp International LLC, Fort Worth, Texas, is being awarded a $99,939,297 modification to a previously awarded cost-plus-fixed-fee contract (N00421-11-C-0033) to exercise an option for organizational level maintenance and logistics support for all aircraft and support equipment for which the Naval Test Wing Atlantic has maintenance responsibility.  This includes all rotary, fixed, lighter-than-air, and unmanned aircraft on-site for project testing, transient aircraft, loaner aircraft, leased aircraft, and tested civilian aircraft assigned to the Naval Air Warfare Center Aircraft Division, Patuxent River, Md.  In addition, this option provides supportability/safety studies and off-site aircraft safety/spill containment patrols and aircraft recovery services.  Work will be performed in Patuxent River, Md., and is expected to be completed in July 2014.  Fiscal 2013 Operations & Maintenance, Navy, Fiscal 2013 Research, Development, Test & Evaluation, and Fiscal 2013 Navy Working Capital funds in the amount of $10,404,500 are being obligated on this award, $3,601,000 of which will expire at the end of the current fiscal year.  The Naval Air Systems Command Patuxent River, Md., is the contracting activity.