Science Fair Winners to Be Honored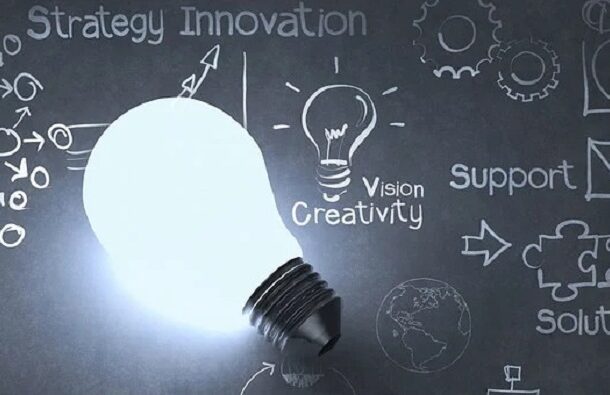 The Patuxent Partnership and the local chapter of International Council on Systems Engineering will host the St. Mary's County Science & Engineering special awards reception honoring the student TPP and INCOSE award winners. The reception will be held from 5:30 to 7pm February 15.
Registration for the reception at the Patuxent River Naval Air Museum is now open. Click here.
The following winners will be honored: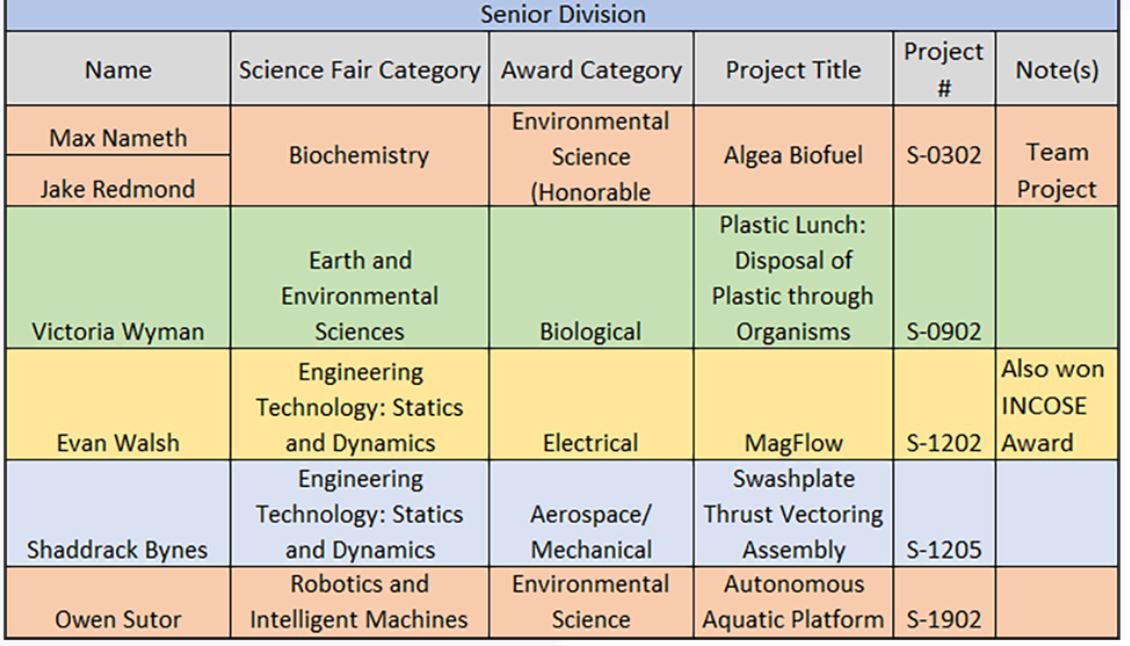 The guest speaker will be Dr. Troy Townsend, associate professor of chemistry at St. Mary's College of Maryland.
Dr. Townsend was named a 2022 Maryland Outstanding Young Scientist by the Maryland Academy of Sciences and the Maryland Science Center. He was honored at a ceremony last year at the Maryland Science Center in Baltimore's Inner Harbor.
Founder of St. Mary's College's Material Science Program, Dr. Townsend pursues the development of low-cost renewable solar energy technology through ink-jet printing of robust inorganic photovoltaics. In his lab at the college, he and his students synthesize materials on the nanoscale to discover new electronic and optical properties. His most recent work involves using nanocrystal inks that can be printed to produce solar modules that are lighter in weight and a fraction of the cost of the traditional silicon-based solar module.
Through discovery of a novel bathless metal-composite electroplating technique, he is producing glow-in-the-dark hand tools for the US Navy with the goal of improving mission readiness.
Dr. Townsend explained in a video for the science center that in the event a mechanic drops a tool, all flights are grounded until it is found as "foreign objects like these can cause catastrophic mishaps during flight." He said the discovery of this electroplating technique allows for a much higher incorporation of fluorescent particles in the metal film, which makes the metal glow in the dark.
About The Patuxent Partnership
The Patuxent Partnership is a nonprofit member organization that fosters collaboration between government, industry, and academia to advance education through STEM-based initiatives; to advance technology through speaker programs, forums, and networking; to advance science and technology transfer through the exchange of ideas, information, and data related to technologies; and to increase workforce development through an array of initiatives.
To learn more about The Patuxent Partnership and its programs, visit its Leader member page.