Night Hunter, a Russian Helicopter Crashes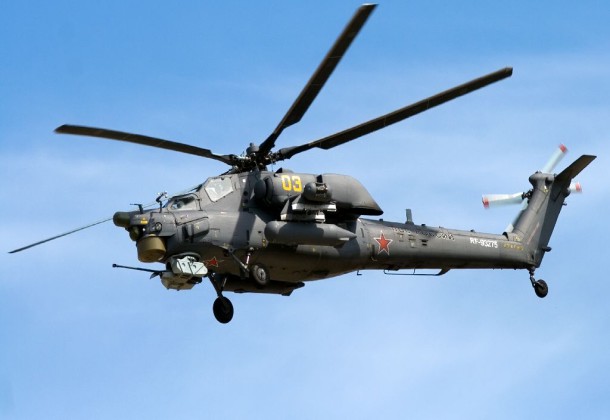 Morning Coffee is a robust blend of links to news around the internet concerning the Naval Air Station Patuxent River economic community. The opinions expressed here do not necessarily reflect those of the Leader's owners or staff.

An MI-28 Night Hunter Russian helicopter crashes at a weekend airshow, The Aviationist has video. Military.com reports, the Russia's Defense Ministry announcing one crew member was killed and another is injured, in satisfactory condition. The gunship flew in a team performing aerobatics at an airshow in Dubrovichi a little more than 100 miles southeast of Moscow.
The Aviationist also has video on a Polish Mig-29 Fulcrum pivoting into a vertical take-off.
The State Department tentatively approves a $5.4 billion missile sale to Saudi Arabia; the Saudis wish to purchase several 100 of Lockheed's  Patriot Advanced Capability-3 missiles and other equipment, reports DoD Buzz. Meanwhile a year-old $1.3 billion sale of two Russian Mistral warships to France remains stalled, reports Military.com.
The Navy Times reports, approximately four dozen, off-base, Navy Operational Support Centers, where reservists gather to drill, will now have armed sentries, decides the US Fleet Forces Command.
During his confirmation hearing, ADM John Richardson, nominee to Chief of Naval Operations, agreed with Senate Armed Services Committee chair Sen. John McCain (R-AZ) calling cost growth in the aircraft carrier program "unacceptable," reports USNI.
Complacency about safety is a major culprit to hangar safety, ways to address complacency and safety are outlined in Aviation Week.