Don't Revitalize, Re-Purpose Lexington Park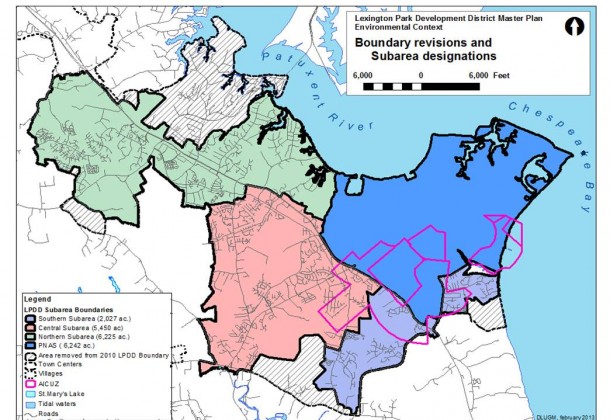 Posted by
The Art Park
Pax III
As another iteration of a Lexington Park Master Plan noses its way toward maps and meetings and public discussion, Tom Watts hopes talk of "revitalization" will cease. We need to "re-purpose" Lexington Park, he says, specifically by accepting Great Mills Road as the successful service corridor it has become.
Revitalize, Mr. Watts says, has come to mean retail as if retail were the only option for recapitalizing the older sections of Lexington Park. That ship has sailed, he says, Route 235 has the retail and it isn't returning to Great Mills Road. But, he argues, retail is not the only opportunity for success.
From auto repair to start-up defense contracting companies to restaurants where immigrants bring their home-style cooking to their new styled homes, Great Mills Road provides affordable square footage and easy access to the economic engine of the region, NAS:Pax River.
Working with the flow, Mr. Watt suggests, will reap greater benefits than fighting it.
[youtube=http://www.youtube.com/watch?v=lORGA8J9Kk8]