Raising Your Money Management IQ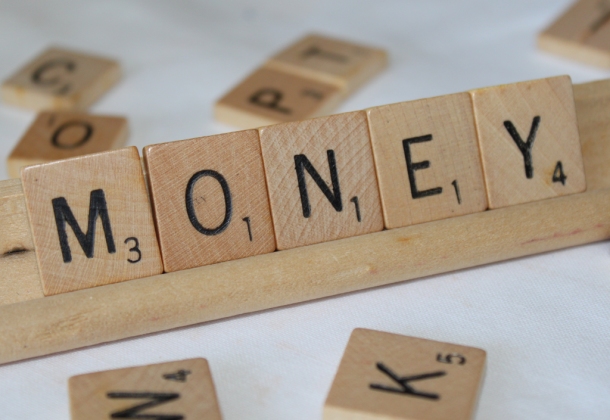 By Sheila Gibbons Hiebert
For Barbara Saylor, vice president and manager of PNC Bank's California, MD, branch, money management should be a cradle-to-grave habit. (No, we don't mean the ETrade babies in cribs, speaking in snarky adult voices about their portfolios). Ms. Saylor is driven to help people structure their finances early in life before they make small, let alone big, mistakes, and to guide them the rest of the way.
Through PNC Bank, Ms. Saylor is offering a dozen free financial education workshops designed to teach people money management skills relevant to different stages of their lives. Among them is "Raising Money Smart Kids," which offers techniques parents can use to teach children how to save, spend, and budget cash gifts and earnings. "Foundations of Money Management" is geared toward customers who are re-establishing themselves in the banking system after a financial reversal. It offers tools such as an Expense Tracker, so account holders can see where their money is going, and a Paycheck Planner, so they can allocate in advance where it ought to go.
"Pay Yourself First," "Setting Financial Goals" and "Borrowing Basics," geared toward adults and young adults, show how financial planning tools can boost savings and investments. "Understanding Everyday Financial Risks: A Course for Seniors and Caregivers" teaches people how to protect themselves and their loved ones from identity theft tactics and scams most often targeted at people over 60. Ms. Saylor knows firsthand how important identity theft prevention is; her mother was a victim, losing thousands.
Ms. Saylor has offered these trainings as noontime workshops at local businesses. These "Lunch & Learn" sessions include a lunch compliments of PNC Bank. She's also delivered programs to students at a vocational school, to members of a rental community, and to clients of Habitat for Humanity, who are required to take financial education courses as part of the assistance they receive. She's looking to expand into high schools and to offer the courses at more corporations, community organizations, and senior centers.
"The Smart Kids course has been very popular with employer programs," Ms. Saylor says, explaining that it covers money management for children through college age. "As your kids get closer to college, they should have a checking account, so if they have a problem, they have it when they're in town with you, and not 600 miles away."
But grownups need coaching in money management as well. The biggest problem Ms. Saylor sees is lack of budgeting and planning. This problem "crosses all income levels," she says, not just people living from paycheck to paycheck. She recalls a customer "who made over 100 overdrafts a year. And he had a great job." But he didn't have a budget; there was no distinction between what Ms. Saylor calls "have-to purchases and want-to purchases." A rental community for which she did a program had invited her because the managers wanted to help the residents learn to make better choices with their resources. "We explained why it's a better choice to pay your rent on time and avoid late fees than to pay your cable bill first," she says.
Even small sums need to be tracked. Take what Ms. Saylor calls "the disappearing $20 bill. You make a small purchase, pay for it with a $20 – and do you know what happened to the rest of it?" Probably not, she says, and you may have spent it on items that have high markups, such as sodas at convenience stores that are priced much higher than the ones on your shelf at home, or that daily luxury coffee beverage on the way to work. All those "disappearing $20s" add up, and not in your favor.
A good planning tool is PNC Bank's "Virtual Wallet." It's a hybrid checking/savings account that offers three ways to group your bills: one for everyday spending and bills, one for short-term savings, and another for long-term growth. "It has tracking tools so you can see exactly where you spend your money. And it has overdraft protection in the event of a math catastrophe," Ms. Saylor says. It's proved very helpful to customers, she says. "Sometimes if you give people a tool and show them how to operate it, they get excited about using it."
When money management is taught from a young age, people are much better prepared to move on to investing and borrowing. Ms. Saylor says she's emphatic about the importance of "The Three Cs of Credit" – a customer's credit history, capacity to afford loan payments, and collateral (the value of the assets pledged to the bank as part of the loan agreement). Some customers are surprised that they don't qualify: "Folks seeking a loan will say, 'I make enough money,' or 'I pay my bills on time.' But you have to have those three Cs," she says.
To raise your money management IQ, or organize a financial education session for a group, contact Barbara Saylor at 301-737-3815 or [email protected]
[youtube=http://www.youtube.com/watch?v=iOrdv479hrs]