More Police for the Park?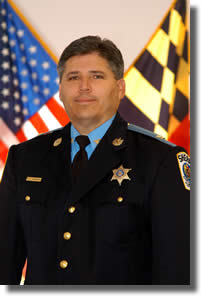 Sheriff Tim Cameron will review his proposed budget for FY 2013 during an open meeting of the Sheriff's Citizen Advisory Board tonight at 6 p.m. in the Chesapeake Building located at 41770 Baldridge Street at the governmental center in Leonardtown.
The Sheriff recommends increasing police presence in Lexington Park in response to ongoing requests from citizens and business and property owners.  Incidents of crime undermine our efforts to revitalize the Park and create a negative impression of this vitally important community.  Increasing the number of police here will reduce response time, deter crime, enhance surveillance of suspected criminal activity, increase public safety, and will directly support the County's goal of improving Lexington Park's business environment.
Lexington Park is the gateway community to our largest employer – the Patuxent River Naval Air Station. Protecting the Park allows us to protect the economy of St. Mary's County.  For those who are committed to the betterment of our community you are encouraged to attend the Sheriff's budget presentation  next Wednesday to learn how the Sheriff proposes to address the issues that confront the business district and surrounding neighborhoods with increased police presence in Lexington Park.
Source: Community Development Corporation