Point in Time Survey Counts Homeless, Veterans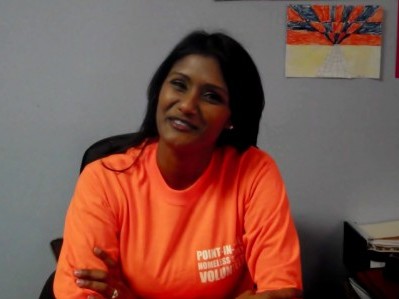 Posted for Three Oaks Center
Community Builder
For many in St. Mary's County, braving the snow and bitter cold is not a choice made voluntarily; and for those homeless, this has been a particularly hard winter.
However, many are working to ensure that help is available to those who need it.
Last week, dozens of volunteers searched the county to count the homeless to better provide for those in need. The Point in Time survey, conducted on a national level, determines how much money is provided to organizations like the Three Oaks Center to help the homeless in the area, and conducting an accurate count is vital to  the Center's funding.
"We want to know how many people are hurting, that's really the reason we do it. But we also do it because a lot of federal and state dollars come into our community to help us help the homeless, and they want to know that we are deserving of those dollars," said Lanny Lancaster, Executive Director of Three Oaks.
Areas of observation were broken up by using the eight established voting districts. A minimum of four individuals and one patrolman searched each district on foot looking through woods, abandoned properties and other areas known to shelter the homeless. Information collected included race, gender, veteran status, age, number of individuals in each household unit, information on mental and behavioral health and more.
"In recent years, the last two years in particular, we're now enjoying new dollars from the V.A. (Veterans Affairs) and the Labor Department, and those dollars are helping with veterans support services," said Mr. Lancaster.
Last year, Three Oaks served 104 veteran families, and they hope to serve more this year. Volunteers from PAX River Naval Air Station came out to help target and connect with veteran families, some of whom may not realize they qualify for veteran support services.
In addition to collecting data about individuals living in transitory housing, or those who are unsheltered, volunteers distributed information about programs where those in need can find help.
[youtube=https://www.youtube.com/watch?v=wwsyd2lqUXc]
For more stories on Three Oaks Center, go to its LexLeader profile.