Pentagon Withholds Payment Due to JSF Problems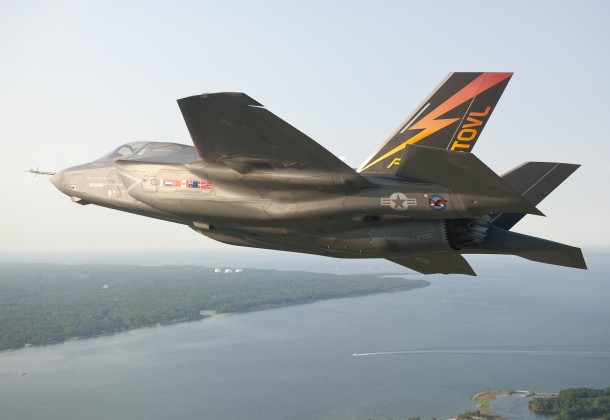 Morning Coffee is a robust blend of links to news around the Internet concerning the Naval Air Station Patuxent River economic community. The opinions expressed here do not necessarily reflect those of the Leader's owners or staff.
The Pentagon withholds $46.5 million from Lockheed Martin until deficiencies in the Joint Strike Fighter are fixed, according to Bloomberg.
Thirty-three local high school students get a look at career opportunities at Pax River.
L-3 Communications Corp. gets $109 million more from NAVAIR for services in support of the P-3, EP-3 and NP-3 Sustainment Modification and Installation Program.
The Center for American Progress recommends cutting the defense budget by $1 trillion over the next decade (but not through sequestration), The Hill reports and adds that DoD has already slashed its intelligence program by billions in 2012. Don't look now, but the Treasury predicts the government will hit its $16.39 trillion debt limit by the end of the year, according to Time.
FCW examines whether Hurricane Sandy will convince more government agencies to move to cloud computing.