Pentagon: Use of Military Drones in US Rare, Legal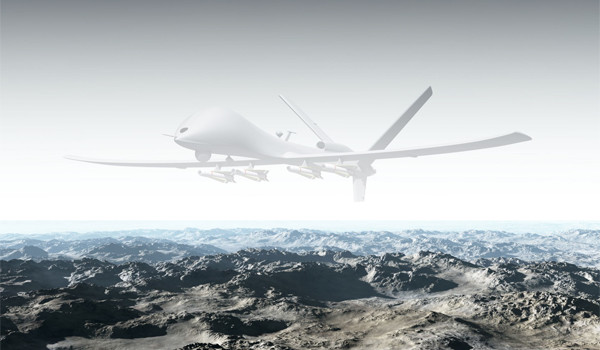 Morning Coffee is a robust blend of links to news around the internet concerning the Naval Air Station Patuxent River economic community. The opinions expressed here do not reflect opinions of the Leader's owners or staff.

According to the Pentagon, military spy drones used for non-war purposes over the US were almost exclusively for disaster relief or during training for natural disasters, Defense News reports. The flights have been rare and done according to law.
The Navy is evolving its program for carrier-launched drones, Breaking Defense reports. No longer the UCLASS (Unmanned Carrier-Launched Aerial Surveillance & Strike) drone. Now CBARS (Carrier-Based Aerial Refueling System).
The Navy has earmarked $2.16 billion for the tanking UAV MQ-25 Stingray efforts through FY 2021, FlightGlobal reports from a defense program conference in DC over the weekend.
Lockheed Martin has been awarded a $52 million contract to manage the Navy's aviation tires, including an option for all variants of the F-35 Lightning II tires for three years, naval-technology.com reports.
C4ISR&Networks reports, Capstone Corp. won a $25.8 million contract for Navy IT services.
DefSec Ash  Carter says national guard cyber units may join the fight against ISIL, according to Voice of America, allowing "the military to benefit from private sector cyber experts."
Pilot Online reports that researchers are calling for more study of Agent Orange's effects on Vietnam War veterans and their children. Additional research is long overdue, according to a congressional committee report.
Lockheed Martin Corp., Lockheed Martin Aeronautics Co., Fort Worth, Texas, is being awarded $9,239,696 for cost-plus-incentive-fee modification PO0007 to a previously awarded contract (N00019-15-C-0114) for the Windows 7 upgrade of the Joint Strike Fighter test product stations.  Work will be performed in Nashua, New Hampshire (19 percent); Cheltenham, United Kingdom (14 percent); San Diego, California (14 percent); Fort Worth, Texas (13 percent); Haifa, Israel (13 percent); Baltimore, Maryland (9 percent); Orlando, Florida (6 percent); Rockford, Illinois (4 percent); Owego, New York (4 percent ); Grand Rapids, Michigan (3 percent); and Alpharetta, Georgia (1 percent), and is expected to be completed in March 2017.  Fiscal 2014 aircraft procurement (Air Force, Navy, Marine Corps) funds in the amount of $9,239,696 will be obligated at time of award, all of which will expire at the end of the current fiscal year.  This contract combines purchases for the Air Force ($4,619,848; 50 percent); Marine Corps ($2,309,924; 25 percent); and the Navy ($2,309,924; 25 percent).  The Naval Air Systems Command, Patuxent River, Maryland, is the contracting activity.