Pentagon Wants to Preserve Rapid Prototyping Ability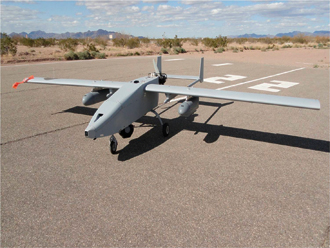 By Jay Friess
Editor
As funding for the war in Afghanistan winds down, so does one of the main funding sources for rapid capability acquisition in the Pentagon. Military leaders would like to find some way to preserve the ability to quickly get new capabilities and solutions to the troops on the ground, so they can be ready for the next conflict.
"I am in the reactive business," said Tom Dee, director of the Joint Rapid Acquisition Cell in the office of the Under Secretary of Defense for Acquisition, Technology, and Logistics. "We need to be able to anticipate needs as they come up. … We need to maintain that sense of ability, of flexibility."
Dee opened a panel discussion on rapid prototyping at the Patuxent River Naval Air Museum in Lexington Park last week, hosted by The Patuxent Partnership and the Association of Naval Aviation's Squadron #18.
"We're going to enter new wars not knowing what we're going into," Dee said, noting that the will of leadership is key to balancing the financial risk of a rapid acquisition with the operational risk faced by battlefield commanders. He noted that it's not just the Pentagon's acquisitions arm that gets new capabilities to the field. It's the operational arm that sets the requirements and, more importantly, which requirements are most important in the face of a ticking clock. Dee said he is concerned what might happen to the Pentagon's rapid acquisition processes when overseas contingency funding dries up.
Earl Wyatt, Deputy Assistant Secretary of Defense for Rapid Fielding in the office of the Assistant Secretary of Defense for Research & Engineering, put it in simpler terms: "What's good enough?"
Wyatt said that rapid prototyping in an era of constrained budgets should be defined as what's good enough, fast enough and cheap enough to be manufactured in enough quantity to be effective.
In order to keep rapid acquisition projects timely and under budget, Wyatt said, "We try to determine what not to do."
Chad Miller, Division Head of NAVAIR's Aircraft Prototype Systems Division, AIR-5.2.8, agreed, saying, "The correct solution too late to respond to the need of the warfighter is no solution at all."
Miller further cautioned, "Rapid reaction prototyping does not breed constant success. For every five things you see in the Tester, there is something in the back of the hangar that we speak not of."
Gary Kessler, Executive Director of the Naval Air Warfare Center Aircraft Division, said, "Rapid prototyping is becoming more and more a core capability." He noted that several NAWCAD projects – PGSS, Copperhead, TigerShark, Super Tucano and even the Fire Scout – all began life as rapid acquisition efforts.
A group from the Engineer and Scientist Developmental Program at NAVAIR came to listen to the panel to gain insight on the challenges they will face in the future.
"I thought it was some pretty good knowledge," said Major Flewellyn Jr., a young NAVAIR engineer who came to listen. "I have a better understanding now coming into this."