Pax Partnership Annual Meeting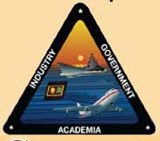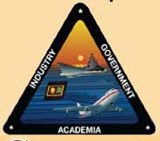 The Patuxent Partnership Annual Meeting will be held Tuesday, October 25 at the Southern Maryland Higher Education Center, Center Hall, Building 2 at 44219 Airport Rd, California, MD 20619.
Check in and coffee begins at 7:30 a.m. with presentations at 8:00 a.m. and the TPP Annual Report at 8:45 a.m. The program will adjourn at 9:15 a.m.

The presentations will focus on workforce retention and will be lead by Tom Rudowsky, director of the Air Vehicle Engineering Department (AIR 4.3) of the Naval Air Systems Command. Workforce retention is vital to our community's success. Rudowsky will share the challenges that make workforce retention critically important to the Navy, and why organizations like those you will hear from are so important.
Other speakers include C. Douglass Alves, director of the Calvert Marine Museum; Regina Faden, executive director of Historic St. Mary's City; Stacey Hann-Ruff, director of Annmarie Sculpture Garden & Arts Center; and Nancy Easterling, executive director of Historic Sotterley.
Advance registration is requested. You can complete your online registration here.