Pax Habitat New ReStore to Open Sept. 19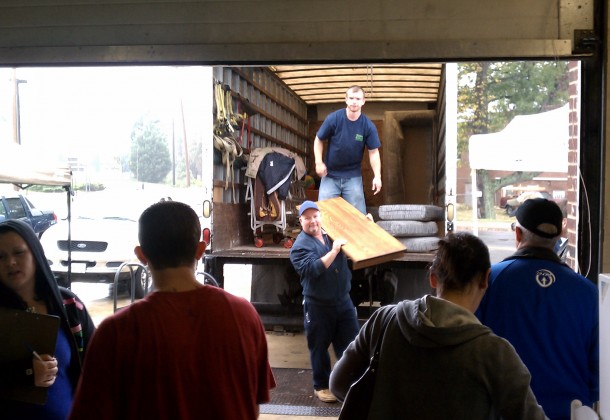 In a dozen years, Patuxent Habitat for Humanity has made its impact in St. Mary's and Calvert counties.
The regional branch of the international organization that "helps build houses and hope" around the world started in St. Mary's and Calvert counties in 2003 with the Weems family. Making a home possible for this family provided 11 children with "a bed of their own for the first time." This was just the first of more than 20 families showcased in a slideshow recounting the successful history Patuxent Habitat for Humanity has achieved in Southern Maryland.
The slideshow was playing at a thank you reception on behalf of the Patuxent Habitat's ReStore. Launched in 2007, the ReStore has more than outgrown its original digs at 21768 South Coral Dr., Lexington Park, MD 20653 and is moving into a newly renovated space in St. Mary's Square on Great Mills Road in Lexington Park, MD.
Dozens of individuals and businesses volunteered time and donated funds and products to make the new location what it is today — a first rate office, conference and bargain-hunter retail outlet for furniture, construction goods, and a tad bit of anything else tossed into the mix.
Here President of Board of the Patuxent Habitat for Humanity, Sandra Diaz, offers some thanks and a preliminary preview of the new store, which is scheduled to open for trade Sept. 19, 2015.