Nonprofit Institute, LSM Announce Partnership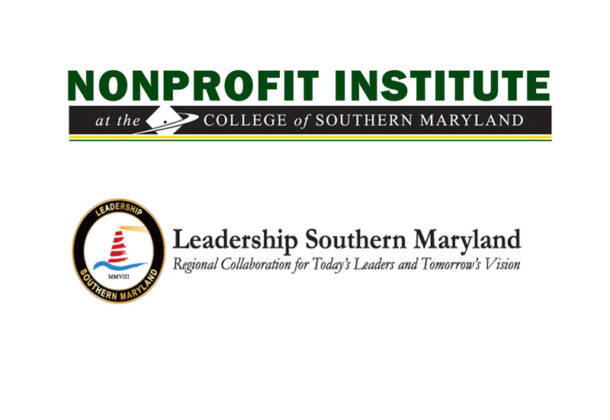 College of Southern Maryland's Nonprofit Institute and Leadership Southern Maryland are teaming up to introduce the Professional Services Hub, a pro bono program that connects Southern Maryland nonprofit organizations with professional counsel from LSM alumni.
The Professional Services Hub is able to offer basic legal, accounting/financial, and insurance-related insight and answers at no initial charge to the nonprofit group. Several LSM alumni have agreed to make their knowledge and expertise available to local nonprofit organizations that might need general advice and assistance.
Since it was founded in 2011, the Nonprofit Institute has offered operational advice and insight in the areas of leadership, marketing, management, communications, and fundraising.
"Delivering pro bono services through this partnership is an excellent addition to the resources the Nonprofit Institute provides to the nonprofit community," said Harriet Yaffe, St. Mary's County coordinator for the Nonprofit Institute. Ms. Yaffe is also a founding LSM board member who currently serves on LSM's Leadership Council. "One of my early goals for Leadership Southern Maryland was to strengthen the relationship between the business and nonprofit communities. Being part of the Nonprofit Institute, while staying involved with Leadership Southern Maryland, has helped me to realize that early goal."
LSM is an independent, educational leadership development organization that is designed to broaden the knowledge base of mid- to senior-level public and private sector executives on critical issues, challenges, and opportunities facing Southern Maryland. For the last 10 years, LSM has hosted more than 300 graduates. Each yearly class works on service projects for nonprofit groups throughout the region.
"Aside from our alumni's professional success, they all have a strong passion to inspire, connect, and be present in their communities," said LSM Executive Director Denise Foster. "Our alumni dedicate numerous hours to the nonprofit community, outside of the more than 21 projects completed within the Leadership Southern Maryland program. A partnership between the Nonprofit Institute and Leadership Southern Maryland will provide the basic resources our community nonprofits need to be successful and we are excited to see what the future will bring."
Interested nonprofit organizations may email the Nonprofit Institute at [email protected].
About Leadership Southern Maryland
Leadership Southern Maryland develops leaders in Southern Maryland for regional collaboration by: nurturing relationships among community leaders for the benefit of the region; increasing understanding and awareness of regional opportunities and threats; and developing and strengthening networks of local decision-makers to encourage cooperation and make informed choices. Learn more at the organization's website.
About CSM's Nonprofit Institute
The Nonprofit Institute at CSM is Southern Maryland's greatest resource for nonprofit organizations. The institute offers training that covers key areas of nonprofit leadership, management, fundraising, strategic planning, and board development; an annual conference, monthly meetings on leadership; networking opportunities that focus on volunteer coordination, fundraising, marketing/public relations, and veterans' groups; and hosts the Volunteer Southern Maryland online network that connects the community with volunteer opportunities.
For more about the College of Southern Maryland, visit its Leader member page.