New Year: New Home. Make It Happen in 2018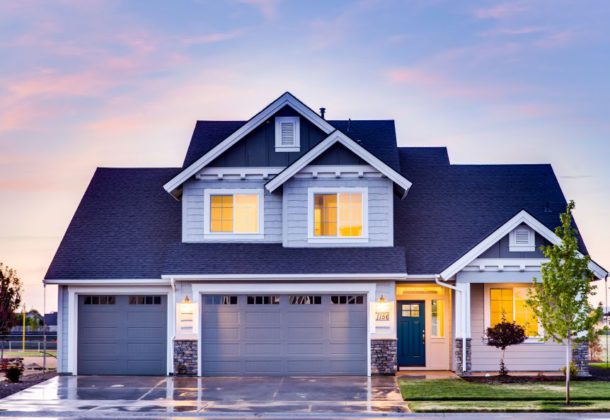 Few purchases are as rewarding as a home of your own. And few as intimidating as what likely will amount to the largest purchase of your life. The very word home conjures up so much more than a structure, a location on a map. The very idea of coming up with the money for the structure, the location on a map, that's pretty intimidating too.
But it doesn't have to be. This can be the year to make it happen. The first step toward a home of your own is learning how to afford a mortgage.
Eighty-eight percent of home purchasers finance their home. So qualifying for a home mortgage is the first step. Wherever you seek advice about how to take the first step, it always includes a trusted counselor. Your mortgage lender can be that advisor. At Primary Residential Mortgage in California, MD, these are your neighbors who are rewarded when you qualify for the best mortgage possible for you.
The PRMI office in California, MD, offers an office full of professional lending experts with experience in the Southern Maryland home market. These lenders can sit down with you and explore a wide array of options to match you with a path toward home-ownership.
There are multiple types of mortgages that apply in various situations.
Speaking in particular to first-time home purchasers, Forbes suggested last year ways to save toward home ownership this year. In particular, the article advised, consider low down payment programs. First-time home buyers referenced by Forbes were finding their largest obstacle to be the downpayment.
There are many types of mortgage programs. PRMI professionals can show you the largest array of options and help you develop a strategy to address qualifying hurdles. PRMI professionals can offer the widest possible array of mortgage opportunities to fit your financial needs.
To complement their in-depth knowledge of the Southern Maryland market, PRMI lenders remain current on special programs that could apply to the location of your future home, your profession, or other demographics that define your home purchasing preparedness. They can advise you on ways to build your financial profile toward acquiring the best mortgage based on who you are.
Primary Residential Mortgage Inc. in California, MD, prides itself on its strong ties to the local community and its ability to access the latest in financing tools for its clients. The structure of PRMI provides the local mortgage lending team agility and insights into the Southern Maryland market. At the same time, PRMI offers the stability and experience of a long-time leader in the mortgage lending field.
The National Association of Realtors, finds 34 percent of home buyers in 2017 were younger than 36. Two-thirds of them were first-time home purchasers. PRMI's local roots and national resources can provide invaluable insights, especially for first-time home buyers.
Make 2018 the year you move into home ownership. Let Primary Residential Mortgage help.
Primary Residential Mortgage is at 23131 Three Notch Road, Suite 201, California, MD 20619; 301-737-0001.