New DoD Procurement Guidelines Coming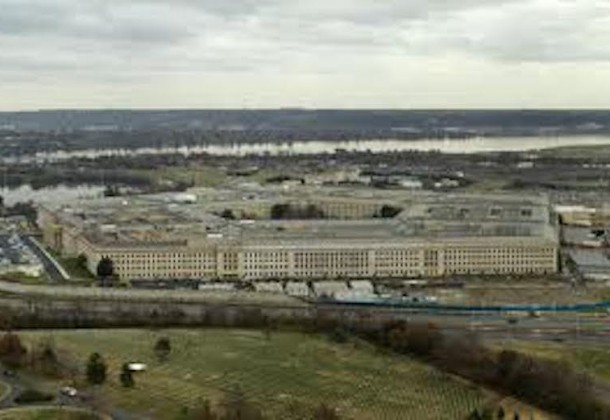 Morning Coffee is a robust blend of links to news around the internet concerning the Naval Air Station Patuxent River economic community. The opinions expressed here do not necessarily reflect those of the Leader's owners or staff.

The DoD believes the cure for many of its procurement problems is increased competition and becoming more business friendly, reports National Defense. Rising hardware costs, mediocre technology and poor investment returns can be mitigated by encouraging a competitive market that motivates contractors to lower prices and deliver better products. Acquisition chief Frank Kendall will soon unveil new procurement guidelines called "Better Buying Power 3.0" that calls for removing obstacles to buying commercial items. The Pentagon wants to encourage innovation and reward contractors that save the taxpayers money.
Naval Undersea Warfare Center submarine development staff members are preparing an unmanned craft that can dive a half mile under the sea with battery power that lasts up to 72 hours, reports Navy Times. The  27 foot UUV's future mission is providing testing and training for sailors on piloting underwater drones.
Google is expanding its aviation interests, researching UAS aviation delivery broader in scope than Amazon's vision of a small multirotor vertical-takeoff-and-landing (VTOL) UAS delivering a package from warehouse to doorstep within 30 minutes. Google's Project Wing would fly above most common obstacles, hovering and lowering its payload to the ground via a long wire, reports Aviation Week.
The Hill reports, approval of President Obama's desire for a $5 billion counterterrorism authorization from Congress for operations against the Islamic State in Iraq and Syria (ISIS), could allow politicians to escape a tougher vote on authorizing or funding military action before the midterm elections. But the president's request could draw criticism that the White House wants a blank check to carry out military action.
The Pentagon may have to make significant funding adjustments to pay for two of the most expensive weapons in US history –  the Air Force's Long Range Strike Bomber and the Navy's replacement for the Ohio class nuclear missile submarine, according to Breaking Defense. The services will need to cut back on some combination of force levels, acquisitions, and readiness to make enough budget headroom for these programs.
International Auto Logistics, the company that has come under fire for long delays in shipping vehicles for DoD employees, is working on an update to its website that will allow service members to track their vehicles, according to Stars & Stripes. Many customers have said that they are facing long delays in receiving their vehicles at their new duty station.
Fleet Readiness Center Southeast (FRCSE) held a women's panel discussion in recognition of Women's Equality Day recently highlighting the successes of five top female leaders working at the military depot, reports NAVAIR News. The event, sponsored by the FRCSE Women's Advisory Group, offered the audience insight to the variety of job opportunities, challenges, and success stories of the panelists who were asked a series of questions relating to their career paths, goals and role models.
The Navy is allowing sailors to prepare for overseas moves sooner to fix manning shortfalls, reports Stars & Stripes. Sailors will now begin the overseas screening process after receiving a letter of intent to take their new assignment, instead of waiting for a hard copy of their signed orders.
After a year and a half suspension, officers can once again use appropriated funds to purchase challenge coins and "presentation items" for sailors and others, reports Navy Times. However, the new rules limit who can spend the appropriated money and dispense these tokens and require commanding officers to account for any giveaways.
The launch of a new DoD website aimed at helping service members and their families find available rental housing is delayed indefinitely, according to Military Times. The Homes.mil site was scheduled to go live the last week in August for property managers, and September 8 for troops and families.