Navy Innovation on Display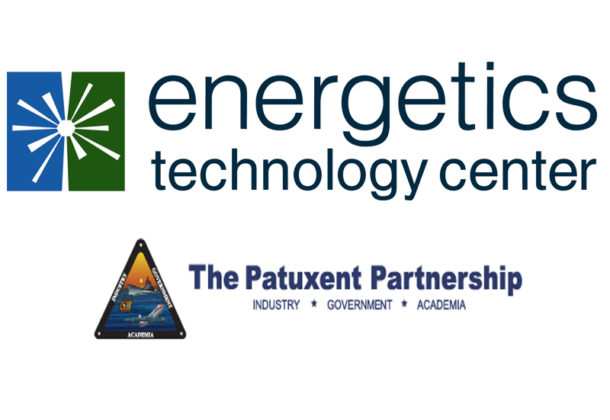 The Patuxent Partnership is helping to publicize a Navy Innovation Marketplace, hosted by the Energetics Technology Center, on Wednesday, Feb. 7, 2018, at the Southern Maryland Higher Education Center from 8:30 am to 4 pm. The event will be a showcase of US Navy technologies that are currently available for partnership and licensing.
Join Energetics Technology Center for the event featuring researchers and scientists from the Naval Air Warfare Centers – Aircraft Division (NAWCAD) and Weapons Division (NAWCWD) and Indian Head Explosive Ordnance Disposal Technology Division (IHEODTD).
Technology groups represented will include Photonics, Firearms Training and Safety, and Sensors. The event will consist of technology pitches and presentations given by government researchers, inventors, and scientists, all showcasing their innovative solutions to warfighter challenges while showing commercial applications for their designs.
"Researchers at NAWCAD generate groundbreaking inventions that not only benefit the warfighter, but often have commercial applications as well, improving the way we live, work and play on a daily basis," Leslie Taylor, Executive Director, NAWCAD, said in an Energetics Technology Center news release.
Ashley Johnson, Technical Director, IHEODTD added, "Technology transfer is the process by which these inventions are transformed into products in the marketplace, and we welcome investors and entrepreneurs who are interested in partnering with us through cooperative agreements or licensing."
Keynote speakers for the event include TEDCO CEO George Davis. TEDCO helps transform innovative technology and life science businesses into high growth companies and provides entrepreneurs with capital, connections, and coaching. Davis will focus on tools for entrepreneurs who want to take advantage of these technologies from the federal labs.
SMHEC is at 44219 Airport Road in California, Maryland.
All attendees must register for the Navy Innovation Marketplace event, including those who are also attending the Industry Day event. Tickets are $25.
To register for the Navy Industry Day, please visit this page: https://navyindustryday.eventbrite.com.
To learn more about The Patuxent Partnership and its programs, visit its Leader member page.