NAVAIR Wins Safety Award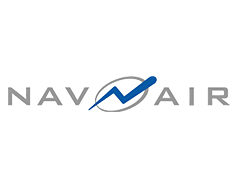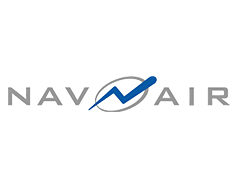 NAVAIR earned two of the Navy's top aviation safety awards for 2011, the Naval Safety Center announced Feb. 1.
The Naval Aviation Readiness Through Safety Award and the Adm. James S. Russell Naval Aviation Flight Safety Award recognize the aircraft controlling custodian that has contributed the most toward readiness and economy of operations through safety. The Russell award is presented by the Order of Daedalians, a fraternal organization of military pilots promoting leadership in air and space power.
"This achievement is particularly impressive when you look at the high risk operations of flight test and evaluation conducted by NAVAIR, and the number of aircraft type, model and series we fly," said Vice Adm. David Architzel, NAVAIR commander.
In order to be selected for the award, the command must show a continuous improvement in aviation safety for the previous years and have the best aviation safety record regarding Class A and Class B flight or flight-related mishaps.
NAVAIR, responsible for the flight operations of Naval Air Warfare Center Aircraft and Weapons Divisions, NAVAIR's Fleet Readiness Centers (FRCs) as well as several aviation units including the Naval Research Laboratory's Scientific Development Squadron (VXS)1 at Patuxent River, flew more than 30,500 hours without a Class A or B aviation flight or flight-related mishap during calendar year 2011.
A Class A mishap results when the total cost of damages to the government and other property is $2 million or more; or when a DoD aircraft is destroyed; or an injury or occupational illness results in a fatality or permanent total disability. A mishap is categorized as Class B when the total cost of damages to the government and other property is $500,000 or more, but less than $2 million, when an injury or occupational illness results in permanent partial disability, or when three or more personnel are hospitalized for inpatient care as a result of a single mishap.
"The consistent implementation of Operational Risk Management (ORM), sound maintenance practices and superb leadership and teamwork across NAVAIR enabled the command to earn these awards," said Cmdr. Lance Collier, NAVAIR's aviation safety officer.
One of the many tools NAVAIR employs to help reduce risk is the use of flight simulator testing.
"Simulator testing allows the test teams to explore aircraft and system responses under various circumstances, helping reduce risks." Collier said. "A lot of risk still remains during flight tests and requires continuous efforts by every member on the team."
At NAVAIR, the systematic process of ORM is applied to the aircraft and systems before and after every flight, he said.
"Flight test plans are rigorously analyzed by all test team members who identify and assess hazards and determine how to mitigate those hazards by implementing controls," Collier said. "The plan is then submitted to an executive review board for approval. After the test, the controls and processes implemented are evaluated to determine their success in reducing the hazards."
By empowering every member of the team, NAVAIR focuses on creating a positive safety culture, he said. "If one team member says 'stop,' the evolution is halted until their concern has been evaluated, and either mitigated, reduced or a decision has been made to accept the risk," Collier said. The benefits to the fleet are constantly weighed against the risk.
"The bottom line is that everything we do at NAVAIR is tied to the products and support we deliver to our Sailors and Marines; and we want to provide them with the safest, most reliable and effective equipment possible," Collier said.
NAVAIR's mission is to provide our fleet Sailors and Marines with the aircraft, weapons and systems, with proven capability and reliability so they succeed in every mission and return safely home.
"I am proud that we are accomplishing our mission while leading the Navy in aviation safety," Architzel said. "We could not have achieved this recognition without the commitment of our test wings, aviation commands, FRCs, program offices, test engineers, support staff and industry partners, all of whom directly and indirectly support our naval aviation safety program at NAVAIR."
Source: NAVAIR Headquarters