NAVAIR Wants Bomb Fuzes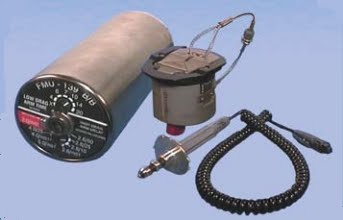 Solicited:
FMU-139 Electronic Tail Fuze: The FMU-139 fuze provides warhead initiation for general purpose bomb bodies used in freefall and guided weapons. The FMU-139 is an in-service electro-mechanical fuze with instantaneous and delayed fuze functions. The requirements for FMU-139 fuze capabilities are expanding and many of the technologies utilized in the current FMU-139 configuration are anticipated to face future challenges in obsolescence and manufacturability. The intent of this effort is to evaluate technologies and identify potential technology insertion opportunities to facilitate an FMU-139 fuze upgrade process through an evolutionary upgrade approach. As a result of this RFI, the Government expects to receive responses from interested, capable and qualified sources in the form of a concept summary paper containing a description of technical data defining proposed upgrade concepts.
Awarded:
Lockheed Martin Mission Systems and Sensors, Owego, N.Y., is being awarded a $72,200,480 firm-fixed-price modification to a previously awarded advance acquisition contract (N00019-11-C-0020) to provide for the acquisition of fiscal 2013 long-lead material and associated efforts required for the production and delivery of MH-60R Lot 11 mission avionics systems/common cockpit kits, and MH-60S Lot 15 common cockpit kits.  Work will be performed in Owego, N.Y. (57 percent); Farmingdale, N.Y. (26 percent); Woodland Hills, Calif. (4 percent); Ciudad Real, Spain (3 percent); East Syracuse, N.Y. (2 percent); Victor, N.Y. (2 percent); Everett, Wash. (1 percent); Stratford, Conn. (1 percent); St. Charles, Mo. (1 percent); Lewisville, Texas (1 percent); Bennington, Vt. (1 percent); and various locations throughout the United States (1 percent).  Work is expected to be completed in December 2012.  Contract funds will not expire at the end of the current fiscal year.  The Naval Air Systems Command, Patuxent River, Md., is the contracting activity.