Morning Coffee: Lockheed Again Top Contractor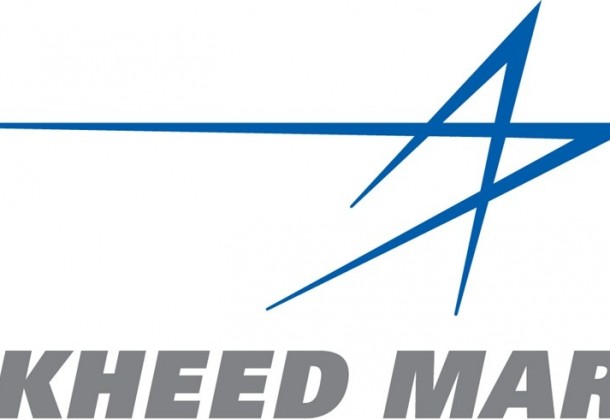 Morning Coffee is a robust blend of links to news around the internet concerning the Naval Air Station Patuxent River economic community. The opinions expressed here do not necessarily reflect those of the Leader's owners or staff.

Bloomberg Government released its annual Top 200 contractors list last week, ranked by prime, non-classified contract awards from federal agencies during fiscal 2013, according to the Washington Business Journal. Lockheed Martin maintained its number one position and increased prime contract awards from $36.9 billion in 2012  to $44.27 billion. The Washington, DC area is represented by 34 companies who pulled in $105 billion, or 23 percent of the $462 billion awarded overall by federal agencies.
Small contractors in the Pentagon's supply chain take the biggest hits related to sequestration-driven budget cuts, reports The Fiscal Times. Large prime contractors hold multiple contracts which cushions them from occasional losses but small businesses are often subcontracted for slices of just a few contracts, leaving them vulnerable to military spending reductions. The DoD's annual report to Congress stated, "Of particular concern to DoD are the implications of the continued budget environment for small innovative companies. As we collectively live through this downturn, small companies are going to have the greatest difficulty absorbing cuts."
Pentagon acquisition official Elana Broitman said sequestration is forcing the DoD to "literally build two budgets" and, if the automatic budget cuts are continued, this will damage the quality of US weapons systems and deter innovation, reports Government Executive. "We used to trim things we don't need, now we're choosing between two good things," Ms. Broitman said.
In an effort to prevent a repeat of last year's Washington Navy Yard shooting when a contractor employee with a secret clearance killed 12 coworkers, the Pentagon completed an effort to identify and overhaul security policies to reduce "insider" threats, according to National Defense. An independent review made several proposals for improving security practices, including increased oversight of the 3.4 million government and contractor employees who are eligible to receive secret level clearances and an overall reduction of the number of clearances issued.
Lockheed warns that Navy plans to cancel an order for 29 MH-60 helicopters built by Lockheed Martin and Sikorsky Aircraft will result in large termination fees because they are part of five-year agreements signed in 2012, reports Reuters. Lockheed CFO Bruce Tanner said that work had already begun on the helicopters, which were to be ordered in fiscal year 2016, and a better option might be to finish building the aircraft and then sell them to allies. Mr. Tanner said, "That would probably be a better deal for the taxpayer than paying close to 100 percent and not getting anything for it. The cost to terminate partially built helicopters is pretty significant relative to the cost to actually finish those helicopters."
Uupcoming battle exercises seek to verify that upping the number of Growlers on a carrier will strengthen defense of the carrier and increase support of the fighter jets and ground forces. The consideration of increasing from the current five to seven or eight may determine if the DoD will fund the purchase of 22 additional Boeing EA-18G Growler aircraft, reports the St. Louis Post-Dispatch. The Navy currently has 138 Growlers in its fleet or under construction, and the currently unfunded 22 additional aircraft would be used to boost its capability to work jointly with other branches of the military. The Carl Vinson Carrier Strike Group will conduct the three days of exercises off the West Coast next month.
The Navy denied Russian reports that the service will deploy mine-hunting dolphins in the Black Sea to "face off" with Ukraine's military-trained dolphins now controlled by Russia, according to NBC News. The US Navy has utilized its dolphins in the past for work in regions such as the Persian Gulf.
The Pentagon reported recently that it has spent $11.4 million assisting in the search for the missing Malaysia Airlines passenger jet, according to Cleveland.com. American support included ships, helicopters and planes and cost about $234,000 a day, including $4,200 an hour to operate the two P-8 Poseidon aircraft used in the search.