Morning Coffee: Laser Weapons Improve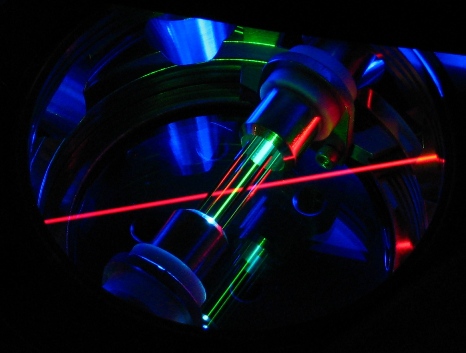 Morning Coffee is a robust blend of links to news around the internet concerning the Naval Air Station Patuxent River economic community. The opinions expressed here do not necessarily reflect those of the Leader's owners or staff.

Lockheed Martin is making strides to answer the US Navy's long time aspirations for acquiring and deploying an efficient, portable laser weapon, reports Business Insider. A recent Lockheed press release indicated that the company, "has demonstrated a 30-kilowatt electric fiber laser, the highest power ever documented while retaining beam quality and electrical efficiency."  The latest generation of laser weapons is approaching the power and efficiency needed for active military use including defense against enemy missiles and drones. Military lasers have the potential to be more effective and accurate than missiles, which are also extremely expensive. The USS Ponce is currently working with an experimental laser defense system for possible protection against Iranian aggression.
The House passed, and fast tracked, a measure Tuesday that would repeal caps on annual increases in military retired pay, reports the Military Times. The repeal provision offset the estimated $6 billion COLA savings by extending sequestration on mandatory Medicare spending by one year, to 2024. Rep. Steny Hoyer (D-Md.) was quoted as saying that he would vote against the bill because of the Medicare offset which, he said, would undermine efforts for long-term spending reform.
The Navy provided more information on the sonic boom caused by an F-18 and F-35 that shook people along the Delmarva coast last Thursday, reports WBOC16. Test flights, including supersonic flights, happen almost every day off the Atlantic coast to evaluate aircraft performance under all conditions. Commodore Roger Cordell of Naval Test Wing Atlantic at Pax River said, "Shock waves still do very odd things to airplanes and the weapons we hang on them so we have to sort all of those things out before we get the aircraft to the fleet." The testing occurs between Ocean City and Wallops Island and can be anywhere from 3 to 20 miles offshore. Capt. Benjamin Shevchuk, commanding officer at NAS Pax River, indicated that the planes were within the testing area and that atmospheric conditions carried the sonic boom to the coast.
A recent survey concluded that officers (51%) are far more likely to read and send texts while driving than enlisted troops (41%), reports the Military Times. Additionally, troops who had deployed in the past six months were 56% less likely to text and drive than those who didn't.
The last F/A-18 Super Hornet is scheduled to fly away from Boeing's St. Louis factory in late 2016 along with thousands of direct and supply chain jobs, according to the Seattle Times. The defense contractor is considering ways to extend production of the aircraft and the associated E/A-18 Growler in an effort to maintain a presence in the world-wide fighter market that is currently being conquered by Lockheed Martin's F-35 JSF. Last year Boeing revealed stealth, radar and range upgrades for the aircraft but defense experts say that the Navy will put its resources into the F-35C instead of extending the Super Hornet program.  Frank Kendall, a Pentagon acquisition executive, appears to agree with that analysis and is quoted by Reuters as recently stating, "The F-35 remains – despite its relatively high cost – a premier, number one priority conventional warfare program for us, so we're going to continue that under almost any budget level I would imagine that we would have to live with."
The US Navy takes great pains to avoid major outbreaks of contagious diseases such as norovirus which often disrupt commercial cruise ships, reports CNN. Sick sailors are required to report to sick bay and are isolated if they have a contagious disease. Naval vessels are kept extremely clean, including constant sanitation efforts in the kitchens to prevent food-borne illnesses and all spaces are subject to daily inspections. Capt. Jim McGovern, commanding officer on the USS Iwo Jima, said, "If we had a norovirus that took out 700 sailors, we obviously would be operationally ineffective, combat ineffective – but even a smaller number, a smaller outbreak of, say, 100 would devastate our operational capability."
Boeing's new maritime surveillance aircraft (MSA) is projected by the company to serve as a starter platform for countries considering the higher-end P-8 Poseidon the company currently provides to the US and Indian navies, according to AIN Online. The MSA will provide some P-8 technology in a compact, more affordable aircraft and will "connect into Boeing's concept of a "family" of intelligence, surveillance and reconnaissance (ISR) platforms ranging from the ScanEagle UAV to the P-8 and airborne early warning and control aircraft."