Morning Coffee: Debate Begun on FY15 Defense Budget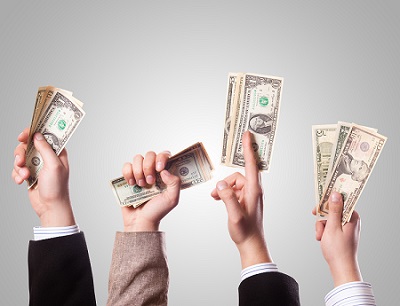 Morning Coffee is a robust blend of links to news around the internet concerning the Naval Air Station Patuxent River economic community. The opinions expressed here do not necessarily reflect those of the Leader's owners or staff.

Both the Senate and House  defense authorization bills passed last week, but no one is happy with it, reports Defense News. The House weighing in at $521.3 billion and the Senate at $514 billion left  weapon programs largely intact at the expense of service contracts and other non-weapons accounts.
Despite a veto threat from the White House and major areas of disagreement with the Senate bill, in the Senate except retiring chairman of the House Armed Services Committee Rep. Howard "Buck" McKeon bristled at the notion that the House bill was larded with pork, reports DoD Buzz.
Meanwhile Sens. Ben Cardin (D-Md.) and Brian Schatz (D-Hawaii) propose a 3.3 percent  payraise for federal workers, saying the three-year pay freeze lost the workforce a billion dollars in salary and benefits leaving   a 35 percent pay gap between public and private sector compensation, reports PJMedia.com.
And Defense News opines that the sequestration budget cut fears will never hit, opines Defense News. "For the US defense sector, the sky was supposed to fall in 2009. It didn't." And it still hasn't writes John Bennett.
If the sky hasn't fallen on the defense industry the growing space market may require a response speed too  challenging for the defense behemoths. Although it will likely be Lockheed or Raytheon nabbing the Air Force contract for a  ground-based radar for tracking space objects, industry predictions see cost cutting, speed, and technology ultimately openingthis door to new companies seeking to enter the defense industry arena, reports The Malay Mail online.
Lockheed has also just got the nod from NASA to build the next Mars lander with a robotic arm to study the planet's surface and interior, reports ABC News.
Airforce Technology reports, Norway looking to integrate its joint strike missile with the F-35 Lightning II Joint Strike Fighter.
NPR reports, DARPA has launched a $70 million study to develop electronic brain implants to fight mental disorders.
help Critics are claiming the Pentagon is using a change in diagnoses to hide sexual assault cases, reports the Washington Times, and drum those who report assaults out of the military.
 Traits of  "valor, purity and vigilance" represented in the colors of the American flag are held by all service men and women, reports The Enterprise from the keynote address of Capt. Ben Shevchuk, commanding officer of NAS:Pax River, at the  annual Memorial Day ceremony at the American Legion Post 255 in Ridge, Md.
a new ground-based radar for tracking space objects – See more at: http://www.themalaymailonline.com/money/article/commercial-approaches-spur-change-in-us-military-space-business#sthash.dpffTztv.dpuf