Morning Coffee: CNO – No Need for BRAC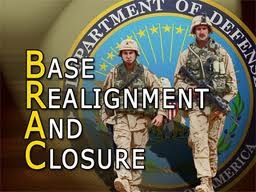 Morning Coffee is a robust blend of links to news around the internet concerning the Naval Air Station Patuxent River economic community. The opinions expressed here do not necessarily reflect those of the Leader's owners or staff.

Chief of Naval Operations Adm. Jonathan Greenert provided some reassurance to coastal communities that are dependent on military spending by saying last week that he doesn't believe the Navy needs to go through another round of base closures, reports PilotOnline. DoD has requested that Congress approve a round of BRAC, or Base Closure and Realignment, to begin in 2017 so it can stop paying for unneeded infrastructure. Adm. Greenert, however, said he doesn't see a lot of excess capacity in the Navy. "I'm very satisfied with our laydown of our bases as we look around the world. People ask me, 'Do you have the need? Do you see a great need for BRAC?' I say, 'No, I don't'."
NAVAIR has delayed the release of the draft Request for Proposals (RFP) for the Navy's Unmanned Carrier Launched Airborne Surveillance and Strike (UCLASS) aircraft because top leadership has not approved the RFP's specifications, reports USNI News. NAVAIR had originally planned to release the draft RFP before the end of March but are now aiming for a release "in the next few weeks."
NAVAIR has completed initial flight testing for the Northrop Grumman MQ-4C Triton Unmanned Aircraft System (UAS), reports Avionics Today. The Navy plans to use the Triton to supplement the manned P-8A Poseidon and provide intelligence, surveillance and reconnaissance capabilities. Jim Hoke, Triton UAS program manager said, "The system performed exceptionally well during flight testing" but the team's job is "far from over. The Triton is scheduled for entry into service in 2017.
Navy ship procurement and fleet definition plans will affect the number of Sikorsky MH-60R Seahawk helicopters purchased by the service, reports SEAPOWER Magazine. The MH-60R is deployed on aircraft carriers and other  helicopter-capable surface ships, including littoral combat ships (LCSs). Rear Adm. William K. Lescher, deputy assistant secretary of the Navy for budget, said that the removal of 29 MH-60Rs from fiscal 2016 in the Future Years Defense Program is "specifically tied to the decision on the 11th carrier and its associated air wing. That's an affordability decision." If the Navy deactivates the USS George Washington in 2016 they will also will cut a carrier air wing, reducing the need for at least 11 MH-60Rs and 8 MH-60S helicopters.
DefSec Chuck Hagel cut the number of planned littoral combat ships (LCS) from 52 to 32 in February but the program is facing additional headwinds, according to National Defense. The LCS has been plagued by cost overruns and reports of testing and deployment problems. Considerations include a redesign to increase capabilities, replacement by other designs such as the Arleigh Burke-class guided missile destroyer, or purchase of frigates from foreign manufacturers such as the U.K.'s BAE Systems or France's DCNS. While the Navy might be able to afford a modified littoral combat ship or another existing vessel, it is unlikely that it will procure a new design.
New Labor Department regulations went into effect Monday that require federal contractors to take steps to hire minimum numbers of protected veterans and disabled workers, according to the St. Louis Post Dispatch. If contractors don't meet benchmarks for employing disabled workers and veterans, or show that they are taking steps to do so, they could face penalties or even have their contracts cancelled. The rules are part of an effort to reduce the jobless rate among the disabled and for certain veterans, including those who served in Vietnam, the Gulf War and vets who recently returned from military action.
The Navy is close to eliminating tobacco sales on all its bases and ships, including any exchange-operated retail outlets, reports the Military Times. Commissaries on Navy bases do not currently sell tobacco products. Informed sources say that if the Navy pushes ahead on banning tobacco sales, the idea would likely spread to the other services.