Mobile Vet Center Comes to CSM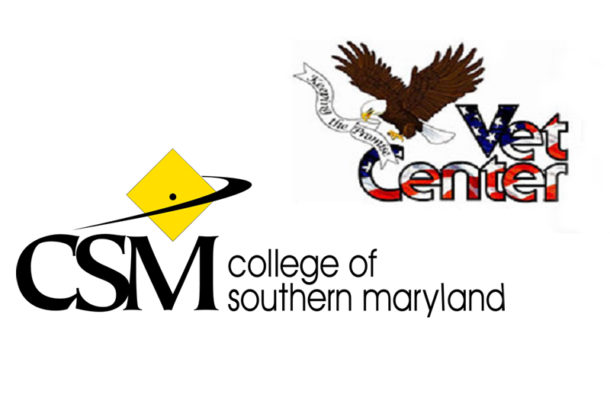 Starting out in college can be difficult for anyone, but there are specific challenges for veterans who have returned from deployment and are making the transition to both civilian and college life. To help with that transition, the US Department of Veterans Affairs has created a mobile vet center, a way to bring readjustment counseling and information to veterans, and the center will be at the College of Southern Maryland in September.
The center will be at the CSM La Plata Campus, 8730 Mitchell Road in La Plata, from 10 am to 2 pm Sept. 13, 2016. It will be at the Leonardtown Campus, 22950 Hollywood Road in Leonardtown, from 10 am to 2 pm Sept. 14. There will not be a mobile vet center stop at the Prince Frederick Campus, but an outreach coordinator from the Veterans Administration will be there from 10 am to 2 pm Oct. 11 in the Flagship Building A, Room 101F.
Like static vet centers, the mobile centers focus on services that help vets adjust to life outside of the military.
"I would encourage local veterans who need help to take advantage of the mobile center's visit," said Robert T. Henry, the College of Southern Maryland's veterans affairs coordinator and a US Navy retiree. "At a recent roundtable discussion at the college on veteran issues some of the vets in attendance expressed some dissatisfaction with services they had received by phone and the time spent on hold, hours in some cases. However, one veteran described how different the experience was when he met with someone face to face."
The mobile vet centers are set up to guide veterans and their families through many of the major adjustments in their lifestyle that often occur after a veteran returns from combat. Services for a veteran might include individual and group counseling in areas such as post-traumatic stress disorder, alcohol and drug assessment, and suicide prevention referrals.
All counseling services are provided free of charge and are strictly confidential.
For more information, visit the VA online.
For information about veteran and military support services at CSM, visit the college's website.
For more about the College of Southern Maryland, visit their Leader member page.