Capt. Mills Speaks on EUL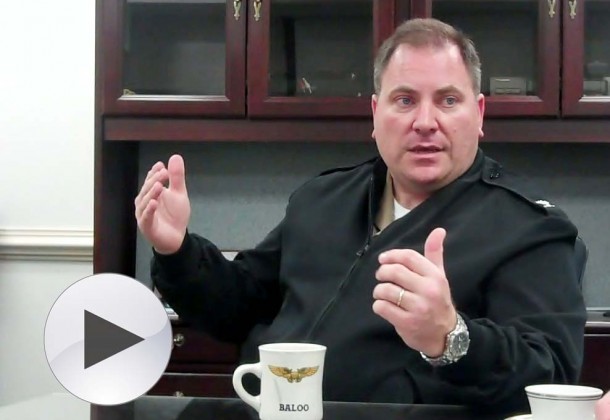 Capt. Ted Mills, commander of Naval Air Station Patuxent River, met with local reporters Friday to discuss his new command, the local impact of the base's Enhanced Use Lease project, Eastern Shore power windmills, and the base's upcoming security exercise, which could shut down the base in the last weekend of March.
Mills did not release much more information on the Navy's selection of Houston-based Hines Interests to build office buildings on land leased from Pax River, nor did he say if the company would have a role for local developers and workers. However, he said it is in the Navy's best interest to maintain its close relationship with the community.
[youtube=http://www.youtube.com/watch?v=6GMRnab3LWs]