Milkulski Is the New Senate Appropriations Chair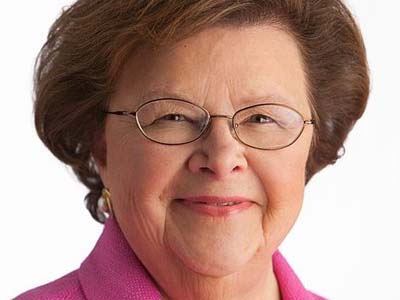 Morning Coffee is a robust blend of links to news around the Internet concerning the Naval Air Station Patuxent River economic community. The opinions expressed here do not necessarily reflect those of the Leader's owners or staff.
Maryland Senator Barbara Mikulski is the new chair of the Senate Appropriations Committee, Defense News reports.
The Defense Authorization Bill does not set a hard cap on contractor salaries, FCW reports. Washington Technology says the final bill drops a lot of provisions contractors found objectionable. However, the bill will require the Pentagon to shed thousands of military and contractor jobs, Government Executive reports.
Defense News reports that the latest Republican fiscal cliff plan cancels sequestration and shields defense. The White House threatened to veto the original GOP "Plan B." The House will vote on the GOP plan today, The Hill reports.
FCW says the Office of Budget and Management implementing a new rule to speed payment to small contractors.
The Joint Strike Fighter program now has a team tasked with limiting concurrency costs (paywall), Inside Defense reports.
NAVAIR contracts: Boeing gets an $8.8 million order for 285 Joint Helmet Mounted Cueing System (JHMCS) retrofit kits in support of the F/A-18C and F/A-18F aircraft; and Boeing also gets $7.2 million more for program and configuration management, engineering, and quality assurance in support of the P-8A training systems activities.
Pax River commander Capt. Ted Mills wishes everyone happy holidays in The Tester.