Message to Troops: Be Ready If Diplomacy Fails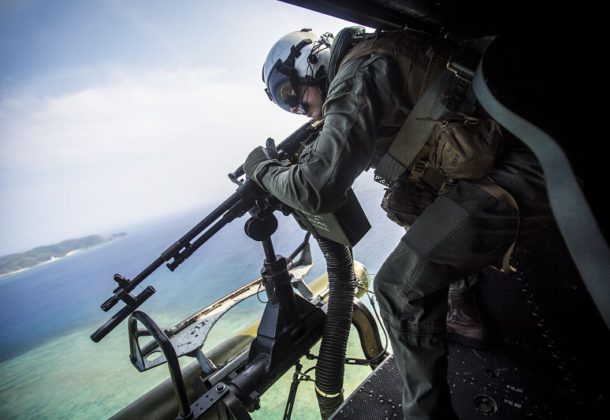 Morning Coffee is a robust blend of links to news around the Internet concerning the Naval Air Station Patuxent River

economic community. The opinions expressed here do not reflect opinions of the Leader's owners or staff.
SecDef James Mattis tells troops to "be ready" if North Korea diplomacy fails, reports Defense News.
Navy leaders determine that using a ship's ID in high-traffic areas poses no increased threat to security, reports the Navy Times. AIS uses beacons installed on commercial and military vessels to broadcast vital details such as a ship's speed and direction, all while receiving the same information from other ships. CNO ADM John Richardson says stealth technology means ships are low-observable, they might not be seen to be as large as a destroyer.
Surveys reveal low morale on the Shiloh, a vital cog in the Pacific mission to deter North Korea, reports Navy Times. The surveys from sailors focused on the commanding officer's micromanagement and punishments. "I now hate my ship" is one of the comments.
North Korean hackers stole US and South Korean wartime plans, reports the Washington Post, including "operational plans" for wartime action, said a South Korean lawmaker.
Martin UAV eyes DoD for sale of its vertical take-off drone, reports Defense News. The 84-pound drone takes off from a vertical position, transitions to horizontal flight, can stay on station for 8-plus hours at 45 knots, has a range of about 350 miles, and can fly up to 15,000 feet. It can dash up to 90 knots. The whole rig comes in two boxes, including the drone, the ground-control station, and the telemetry system. The drone also can hand off control to other operators, such as on a ship.
SpaceX launches 10 satellites and then sticks the rocket landing, reports Space.com. The  Falcon 9 rocket took off from Vandenberg Air Force Base in California carrying 10 satellites for Iridium Communications. The first stage of the two-stage Falcon 9 landed in the Pacific, on SpaceX's drone ship "Just Read the Instructions," about 7.5 minutes after the launch.
Kristina Rickard, 25, a physicist at the Naval Air Warfare Center Aircraft Division, is continuing her work at Pax River to convert sound into a renewable energy source, reports The Baynet.com. She graduated from Great Mills High School in Lexington Park, MD.
Only 42 percent of FEMA's flood-risk data base is up to date, reports The Hill. More than half of the nation's flood maps need to be revised, leaving some homeowners with a false sense of security and no flood insurance.
Wildfires devour buildings and spur evacuations in Northern California, reports CNN. Firefighters are facing difficulties battling three fast-moving wildfires north of Napa, California, totaling at least 44,000 acres. More than 50 structures have burned by the blaze complicated by low humidity and lack of resources.
The flap over visa services continues between the US and Turkey, reports DW.com, as Turkey seeks arrest of second US consulate worker.
US economist Richard Thaler wins the Nobel Prize in Economics, reports BBC News. Mr. Thaler of the Chicago Booth business school, co-wrote the global best seller which looked at how people make bad or irrational choices. Judges said he had demonstrated how "nudging" — a term he coined — may help people to exercise better self-control.
Contracts:
Manus Medical LLC, Richmond, Virginia, has been awarded a maximum $9,900,000 firm-fixed-price with economic-price-adjustment contract for medical equipment. This is a five-year contract with no option periods. This was a competitive acquisition with 57 responses received. Location of performance is Virginia, with an Oct. 10, 2022, performance completion date. Using customers are Army, Navy, Air Force, Marine Corps, and federal civilian agencies. Type of appropriation is fiscal 2018 through 2023 defense working capital funds. The contracting activity is the Defense Logistics Agency Troop Support, Philadelphia, Pennsylvania (SPE2D1-18-D-0002).