Medstar St. Mary's Wins National Marketing Awards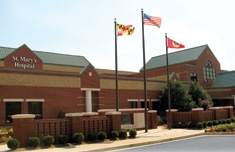 Posted by
MedStar St. Mary's Hospital
PAX III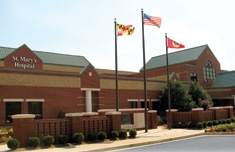 MedStar St. Mary's Hospital's Marketing and Public Relations Department earned nationally recognized Aster Awards and Healthcare Marketing Report awards for hospital publications and events.
 The Pulse, the hospital's monthly internal newsletter for associates, earned the department an Aster Gold Award in the publication series category. Winning a Gold Award in the single publication category was the Heart of Hospice recipe book. A Century of Caring, the hospital's celebration of its 100-year anniversary, also earned a Gold Aster Award within the special events category.
In addition, Healthy Living, the hospital's quarterly community newsletter, received a Bronze Aster Award. Approximately 100,000 Southern Maryland residents receive the publication that is intended to inform and educate the community about health and health services. The hospital's 2011 Nursing Annual Report also captured a Bronze Aster Award.
The Aster Award program is an elite competition recognizing the nation's most talented healthcare marketing professionals for outstanding excellence in advertising. The 2013 contest was for entries designed, printed and/or distributed the previous year to be scored, judged and recognized for excellence in healthcare marketing and advertising.
In addition to the Aster Award program, the hospital earned awards from Healthcare Marketing Report's annual competition, which had more than 4,000 entries nationwide. The hospital's internal newsletter, The Pulse, and the 2011 Nursing Annual report were recognized with a Merit Award.
"I am very proud of the work produced by the marketing team," said Holly Meyer, director of marketing, public relations and philanthropy. "Our team consistently produces highly creative, quality materials that share our hospital's mission and commitment to excellence in our programs and services for the community."
The Marketing, Public Relations and Philanthropy Department includes six associates in addition to Meyer – Amanda Bowie, writer; Andrew Dziuban; philanthropy officer; Ruby Hawks, graphic designer; Jeni Irwin, project coordinator; Linda Lagle, writer; and Nicki Strickland, graphic designer;  –  plus longtime volunteer, Lorena Goeller.