MedStar Hosting Blood Drive Dec. 22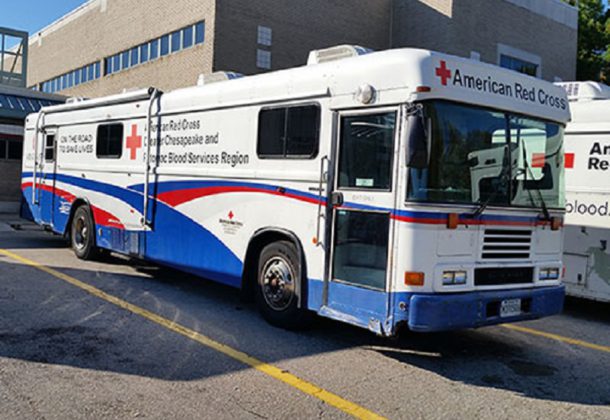 The American Red Cross will be holding a blood drive from 9:30 am to 2:30 pm Thursday, Dec. 22, 2016, at MedStar St. Mary's Hospital.
Individuals who would like to donate are encouraged to make an appointment by calling 1-800-RED CROSS (1-800-733-2767) or online here at RedCrossBlood.org and use sponsor code: MedStar St Marys Hospital. Donors may also call the hospital's Health Connections department at 301-475-6019. The Blood Mobile will be parked outside of the Outpatient Pavilion located behind the main hospital.
Blood donors can now save time at their next donation by using RapidPass to complete their pre-donation reading and health history questionnaire online, on the day of their donation, prior to arriving at the blood drive. To get started and learn more, click here and follow the instructions on the site.
Donors of all blood types are needed. A blood donor card or driver's license or two other forms of identification are required at check-in. Individuals who are 17 years of age (16 with parental consent in Maryland), weigh at least 110 pounds and are in generally good health may be eligible to donate blood.
For more information or to make an appointment, download the American Red Cross Blood Donor App, visit redcrossblood.org or call 1-800-RED CROSS (1-800-733-2767). Appointments may also be made through the hospital's Health Connections department at 301-475-6019.
MedStar St. Mary's Hospital is a full-service community hospital, delivering state-of-the-art emergency, acute inpatient and outpatient care in Leonardtown. Nestled in a waterside community, MedStar St. Mary's provides advanced technology with a dedication to excellence in all services provided. The not-for-profit hospital has been named among the nation's Top 100 Hospitals and is an eight time recipient of the prestigious Delmarva Medicare Excellence Award. In addition, MSMH received the Maryland Performance Excellence award at the Platinum level in 2014 – the highest in the state. The staff is committed to providing quality and compassionate medical care for all patients by coupling innovation with an outstanding team of medical staff members, associates, and volunteers.
For more information and one-click access to a full list of resources available at MedStar St. Mary's Hospital, visit their Leader Page