MD Gives Biggest Deal Ever to Keep Northrop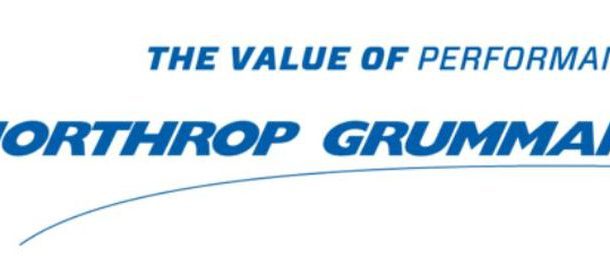 Morning Coffee is a robust blend of links to news around the Internet concerning the Naval Air Station Patuxent River

economic community. The opinions expressed here do not reflect opinions of the Leader's owners or staff.
State lawmakers cinch the final $20 million for a $57 million deal to keep Northrop Grumman in Maryland, reports The Baltimore Sun, the biggest economic development deal the state has ever cut. The money will not have to be repaid if the company retains 10,000 jobs and proves it spent $100 million buying facilities in the state.
UK tests the dropping laser-guided bombs from an F-35B at Naval Air Weapons Station China Lake in California to collect data on the interaction between the munition and the aircraft's on-board computers, reports Flight Global, which also has photos. Live firings are scheduled in the coming months.
"Series of Errors" led to last year's risky Osprey ship landing, reports Military.com, on an investigation into the Dec. 9, 2015, short landing with barely half of the MV-22 tiltrotor aircraft safely aboard the amphibious transport dock New Orleans. Blame was partially from a heavy fuel load and miscalculation of passenger weight.
Lawmakers want DoD to issue only American-made footwear and have the provision put into the defense authorization budget act, announced champions of the provision, Maine Sens. Susan Collins  and Angus King and Maine Rep. Bruce Poliquin.
Aviation Week reports on a new, lighter engine for aircraft or UAS, made by the winner of  Sikorsky's Entrepreneurial Challenge. The company makes a power plant smaller and lighter than piston diesel engines and more efficient than gasoline engines, providing more power in the same weight.
The Navy is in a hurry to upgrade its SLQ-32 Surface Electronic Warfare Improvement Program, or SEWIP, a sensor to detect approaching threats, in time for ship commanders to take defensive or protective actions, reports Defense Systems.
The abuse scandal at the Marine Corps' Parris Island, SC, widens as charges against three Marines were referred to a special court-martial and a fourth Marine will appear before an Article 32 hearing stemming from allegations of abuse, reports marinecorpstimes.com.
Sen. Ben Cardin, (D-MD) is "deeply troubled by pro-Russia positions of Rex Tillerson," quotes Defense News, which reports the ranking member of the Senate Foreign Relations Committee plans to lead a "thorough, thoughtful" confirmation process to fill this position at the State Department.
It was almost as good for CBS as it was for Army. Army's 21-17 win over Navy ended a losing streak dating back to 2002. The showdown gave CBS television ratings a boost not seen since the 1990s, reports Military Times.
The Federal Reserve nudged a key interest rate upward, which was anticipated so the move caused no ripple in the stockmarket, reports NPR.
Contracts:
M.C. Dean Inc., Sterling, Virginia, is being awarded a firm-fixed-price, indefinite-delivery/indefinite-quantity contract for $163,000,000 for integrated security services for the Pentagon Force Protection Agency (PFPA). PFPA requires an electronic security system integrator in the National Capital Region. This requirement will be to provide system support, installation, maintenance and repair of these systems. Work performance will take place in Arlington, Virginia; Alexandria, Virginia; Falls Church, Virginia; and Fairfield, Pennsylvania. The expected completion date is June 26, 2021. Fiscal 2017 Pentagon Reservation maintenance revolving funds; and fiscal 2017 building maintenance funds are being obligated at the time of the award. Washington Headquarters Services, Arlington, Virginia, is the contracting office (HQ0034-17-D-0006).
Metron Inc., Reston, Virginia, is being awarded a $29,820,458 cost-plus-fixed-fee contract for an effort titled advanced autonomy for unmanned undersea vehicles to advance the science of unmanned systems through design, implementation, and testing of software to accomplish advanced autonomy goals, as well as to design and integrate government provided hardware to demonstrate other emerging autonomy capabilities in a number of military missions. This contract contains options, which if exercised, will bring the total cumulative value of this contract to $33,929,762. Work will be performed in Reston, Virginia (84 percent); San Diego, California (14 percent); and Cambridge, Maine (2 percent). Work is expected to be completed March 2020. Options will run concurrent and will also be completed by March 2020. Fiscal 2017 research, development, test, and evaluation funds in the amount of $3,000,000 will be obligated at the time of award and will expire at the end of the current fiscal year. This contract was competitively procured under Office of Naval Research long-range broad agency announcement (BAA) 16-001. Since proposals will be received throughout the year under the long-range BAA, the number of proposals received in response to the solicitation is unknown. The Office of Naval Research, Washington, District of Columbia, is the contracting activity (N00014-17-C-7005).