Navy Seals Open to Women in 2016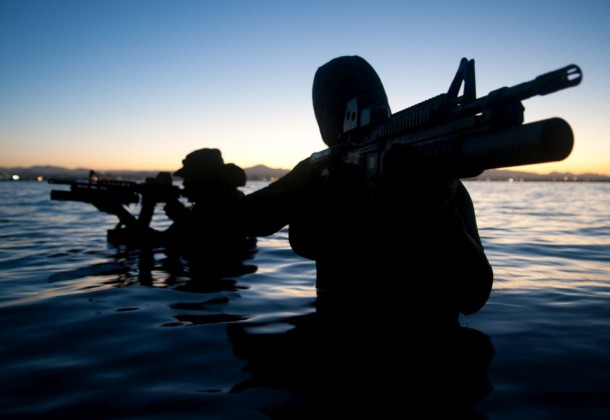 Morning Coffee is a robust blend of links to news around the internet concerning the Naval Air Station Patuxent River economic community. The opinions expressed here do not reflect opinions of the Leader's owners or staff.

The Navy SEALs open to women in 2016, reports Navy Times, and the force also hopes to recruit more women to the service to bolster an overall drop in the rate of recruits compared to prior generations.
Active and reserve suicides increased this past summer — July through September 2015 —  compared to 2014, reports Military.com. Active duty in the Navy increased from seven to 11; in the Marines six to 13; the Air Force increased from 13 to 16 and the Army from 31 to 32. In the reserves, including the Air and Army National Guards the suicides jumped from 48 to 70.
The Air Force will move 13,000 civilians out of the General Schedule personnel system to AcqDemo this year, reports Gov Exec, part of an ongoing modernization effort that consolidates pay grades and eases obstacles to give raises and bonuses, but that the Air Force says it is not a pay-for-performance program.
The Navy to launch LOCUST this summer, reports DefenseTech, by releasing its first drone swarm designed to autonomously overwhelm an adversary.
Turkish defense companies pitch Saudi Arabia for weapons contracts worth several billion dollars, reports Defense News.
Russian President Putin adopts regulations similar to FAA's regulations regarding unmanned aircraft, reports Popular Science.
High profile breaches and new cybersecurity laws threaten to increase cybersecurity insurance premiums 300 percent within five years, Bloomberg reports, the cyber insurance market looks to reach $10 billion by 2025. The Defense Advanced  Research Projects Agency will likely release security ratings of software and systems for consumers and insurance professionals, reports Inside Cyber Security.
President Barack Obama signed the Cybersecurity Information Sharing Act as part of the 2016 omnibus spending bill. CISA seeks  businesses and the federal government to share cyber threat information in the interest of national security, explains Data Protection Report. Governments and private companies are working overtime to keep up with threats and security breaches, reports TechCo.
El Niño's power shown in satellite images of the Pacific Ocean, taken Sunday as four storms brewed from as far away as Asia and all aimed at California, reports the LA Times.