Why Maryland Has the Nation's Top Schools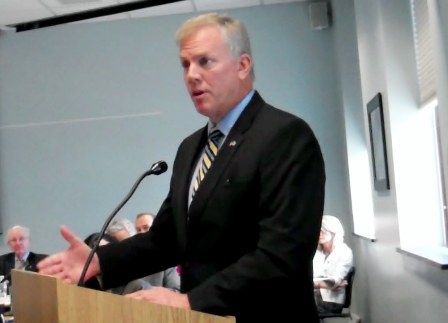 Posted for
Del. John Bohanan
Pax Leader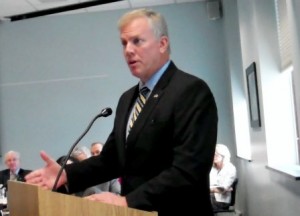 At the announcement of plans to bring a research arm of the University of Maryland System into Southern Maryland, the Maryland Speaker of the House of Delegates Michael Busch described how Maryland became such a successful model for childhood education through higher education and into advanced research.
Mr. Busch credits the work of Del. John Bohanan for keeping Maryland educational institutions top in the nation.
During his 16 years in the Maryland House of Delegates, Mr. Bohanan has honed his expertise in leveraging economic development in concert with Maryland's military bases, and developed an expertise in education. The better and wider the educational opportunities in a community, according to Mr. Bohanan, the better its economic opportunities to leverage federal spending into local and state economic development, explains Mr. Bohanan.
Delegate Bohanan is a member of the House Appropriations Committee and chairs its Education and Economic Development subcommittee, where he works tirelessly, as well as serving on additional subcommittees.
[youtube=http://www.youtube.com/watch?v=TTngX1Ig4W0]