New Maps, New Roads, Another Plan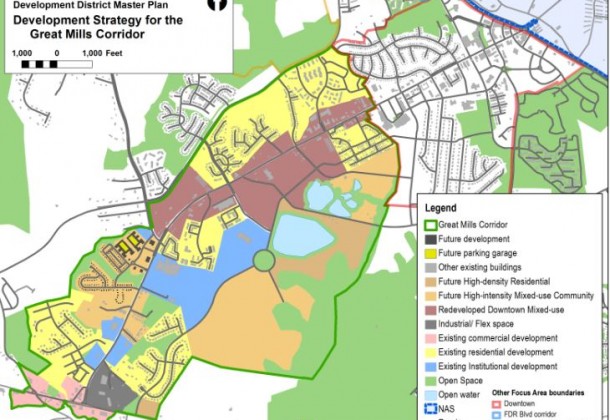 Posted by
Lexington Park Business and Community Association
Bay Leader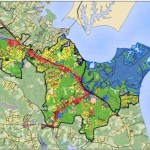 County planners were on hand last week with a bevy of maps to answer citizens' questions on what a new Lexington Park Master Plan could mean to them.
Emerging discussions include the multiple connections proposed for existing roads to provide a better transit grid through Lexington Park. The number of small connectors are designed to open neighborhoods to easier policing and more convenient access to retail and service outlets.
Also causing discussion are the overflight restrictions recommended by the US Navy for the surrounds of its aviation facilities. In the case of NAS:Pax River this covers a portion of Lexington Park. How these guides are codified by county zoning ordinances determines whether development in the shadow of the overflight zone is profitable. If it isn't there will be falling property values which leads to blight.
The next open house will be Wednesday, Aug. 7, 2013 at the Bay District Volunteer Fire Department public meeting room, from 6 to 8 p.m. The fire department is located at 46900 South Shangri-La Drive in Lexington Park, Maryland.
The final open house is tentatively  scheduled for Wednesday, August 28, from 6 to 8 p.m. at Greenview Knolls Elementary School, located at 45711 Military Lane, off of Chancellor's Run Road.
A copy of the draft plan is now available online. A video summary of the plan is available on the county's YouTube channel.
[youtube=http://www.youtube.com/watch?v=y3wKzekgpKw]
LPBCA Sponsored by:
[adrotate group="13″]