Loker Seeks More for the 600 Farmers in St. Mary's County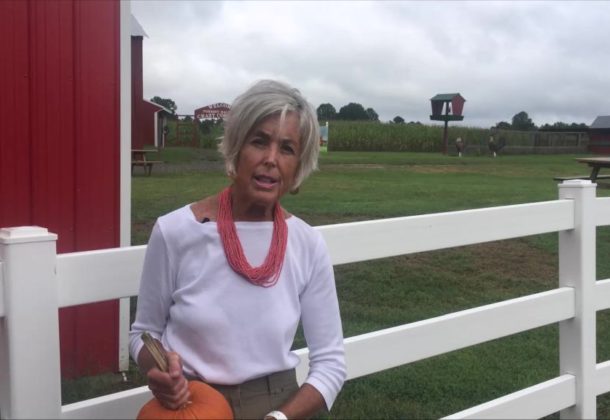 Candidate for the seat of Delegate for 29A, Robbie Loker pledges to work for the farmers in St. Mary's County and farmers throughout the state, in her video shout-out to the 72nd St. Mary's County Fair held last weekend. The St. Mary's County Fair has been held in various forms since 1912 to showcase what remains a pillar industry of Southern Maryland. Leonardtown High School students compiled the History of St. Mary's County Fair, detailing the importance of agriculture in St. Mary's County.
The northwest portion of St. Mary's County, covered by Candidate Loker's District 29A, holds many farms operated by the Amish and Mennonite communities, a unique and valuable asset for our community. Just as the entire agricultural industry is important to St. Mary's County. But more needs to be done.  In the last county report completed in 2012, St. Mary's County farms realized less than one-third of the total sales value per farm compared to the statewide average.
The county's 2012 Analyses of Agriculture says, "While not the major source of jobs or County income, farming and seafood remain the major share of land use and important contributors to the County economy. Farming and seafood, and their supporting activities, offer a foundation for economic diversity and expansion, through such activities as horticulture, wineries, and agro-tourism.
The best way to keep land and workers in the agricultural and seafood sectors is to make these sectors more profitable."
Vote for Robbie Loker, Maryland House of Delegates District 29A, for our heritage and our future.
Authorized by the Loker, Roberta for the House of Delegates, Keith Loker, treasurer.