Lockheed Threatens Mass Layoffs Before Election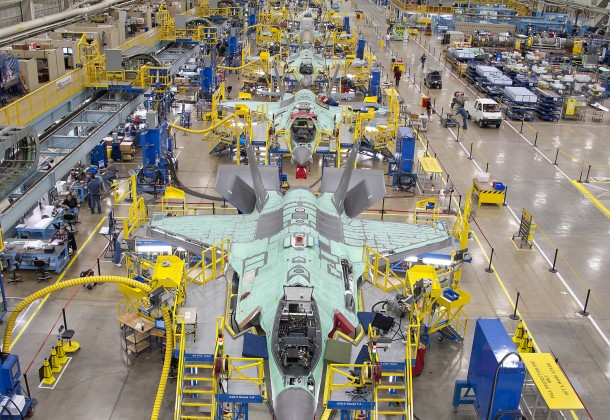 Welcome to Morning Coffee, a robust blend of links to news around the Internet concerning Naval Air Station Patuxent River, NAVAIR, the Pentagon and beyond. The Leader provides this link feature as a survey of the news and announcements affecting the local military economy. The opinions expressed here do not necessarily reflect those of the Leader's owners or staff.
Lockheed Martin plans to lay off most of its 123,000 workers right before election day if Congress does not resolve sequestration, Politico reports. Time says sequestration cuts would still leave the defense budget above the Cold War average in adjusted dollars. DoD says it is on target to deliver $19.8 billion in efficiency savings (paywall) in fiscal 2012, according to Inside Defense.
Lockheed company claims it can lower the cost of the Joint Strike Fighter to $70 million apiece (paywall), Inside Defense reports. Striking Lockheed machinists will vote Thursday on new contract offer, the Fort Worth Star-Telegram reports.
Boeing gets a $31.2 million NAVAIR contract for non-recurring engineering associated with upgrading the F/A-18 and EA-18G radars.
The Army dumps Boeing's Hummingbird unmanned helicopter, also being tested by the Navy, due to technical problems, Wired reports.
SAIC is protesting the award of a huge defense computer network contract to Lockheed, Washington Technology reports.
Offiziere reports that China is having its own troubles building a stealth jet. Defense Tech has pictures of what may be a new Chinese stealth jet.